1 Story
Part 1 The tutor is Anya's uncle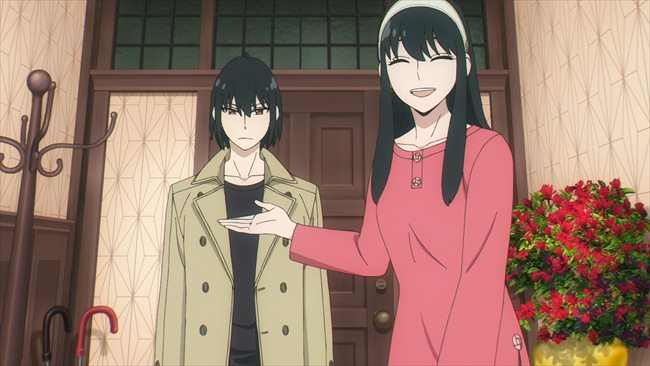 Anya's school will have a midterm exam the week after next. That day she will not be able to use her psychic powers. She can't afford to fail the test. Anya has Yuri as her tutor.
Part 2 Shinonome(Dawn)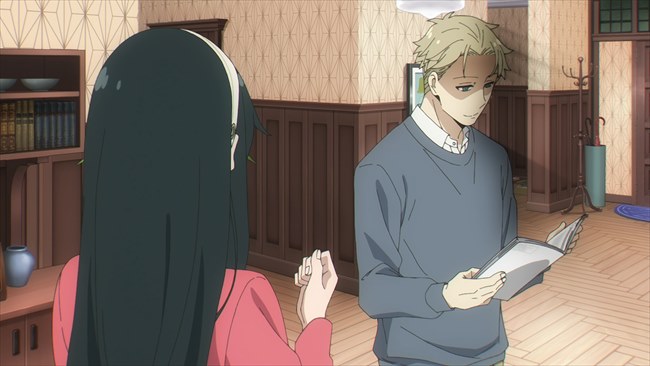 Anya's exam results make Loid uneasy. He heads to Anya's school to falsify her paperwork, where Loid meets a suspicious man.
2 Characters
Loid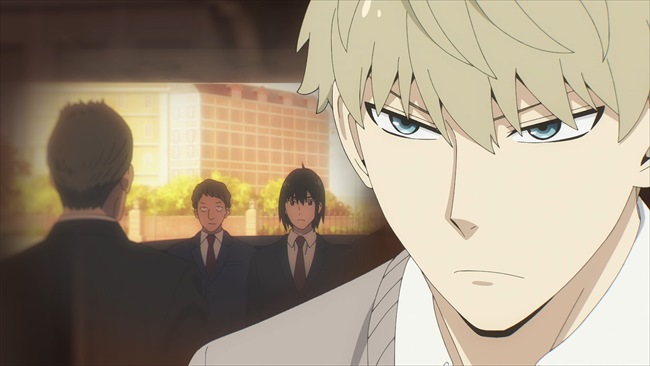 Loid: The security bureau must have noticed that the minister was replaced by a spy. Although it was sudden, it was dangerous.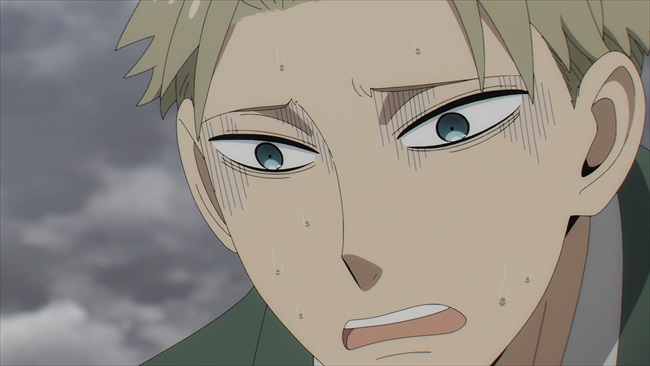 Loid: Anya failed the test, no doubt!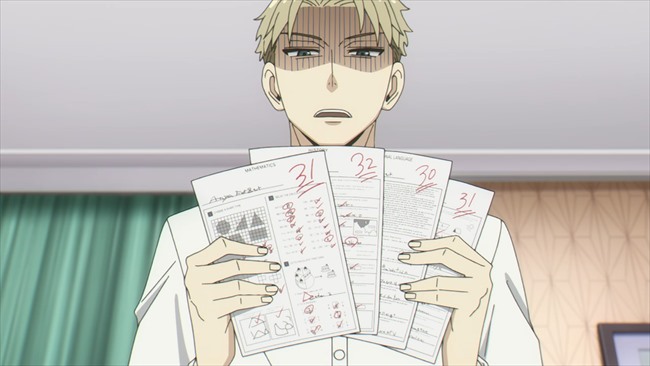 Loid: Anya, you're about to fail the test, why are you so bragging?
Anya: Not what I expected.
Yor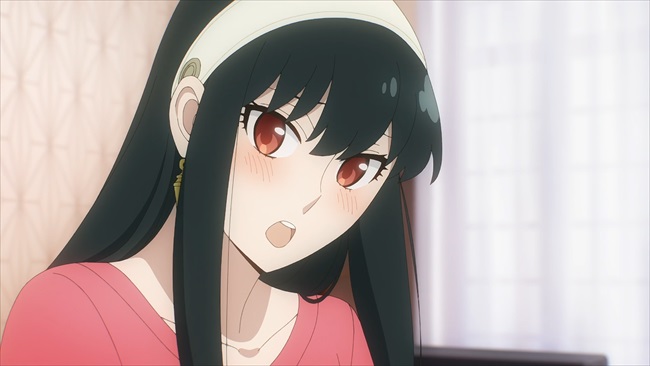 Yor: Yuri, You are very reliable, please.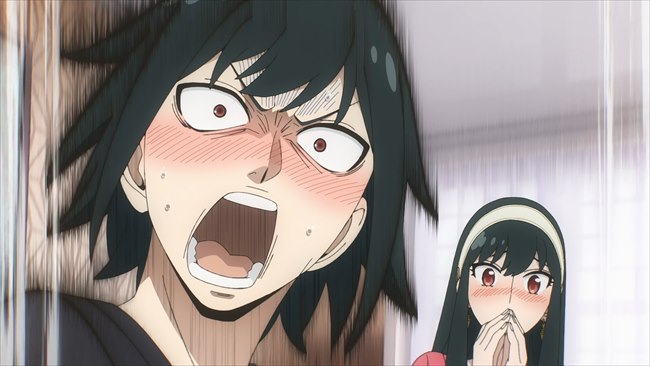 Yoru: Wow!
Yuri: Good girl! What is this good girl!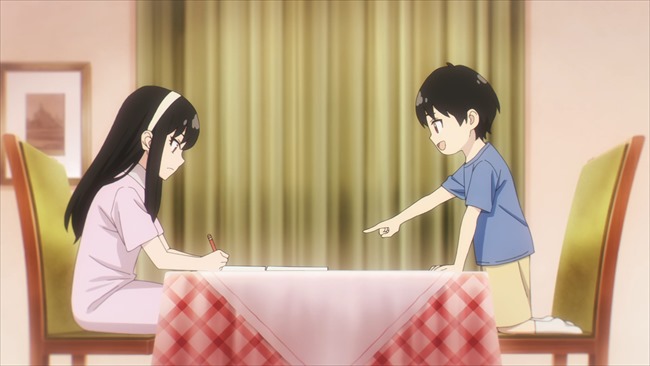 Yuri: Sister, this place is easy, isn't it?
Yor: I see.
Anya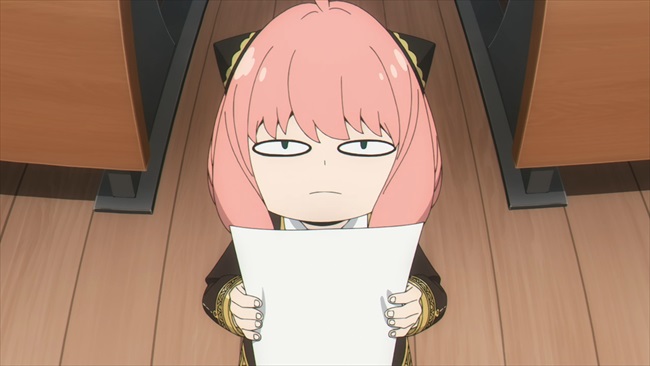 Henderson: Not elegant. You are in supplementary lessons after school.
Anya: …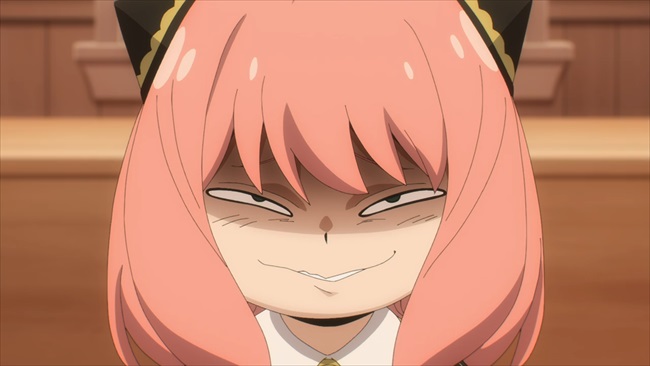 Anya: I don't like Damien, but I've learned a good thing. I can get good marks on history tests if I can read his mind.
Henderson: Hey, Forger, what are you laughing at? As a punishment, you will have additional assignments.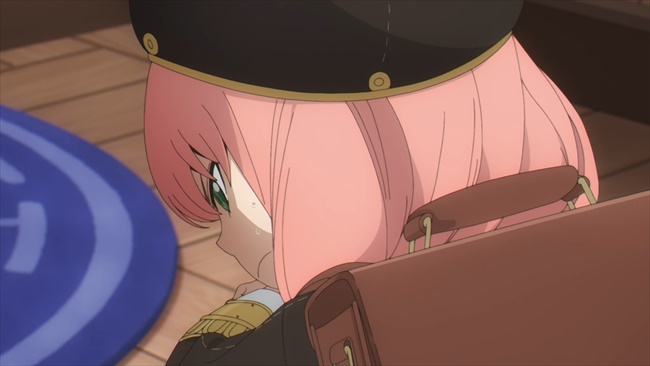 Anya: The super psychic Anya who saved the world. Even Anya has a weakness.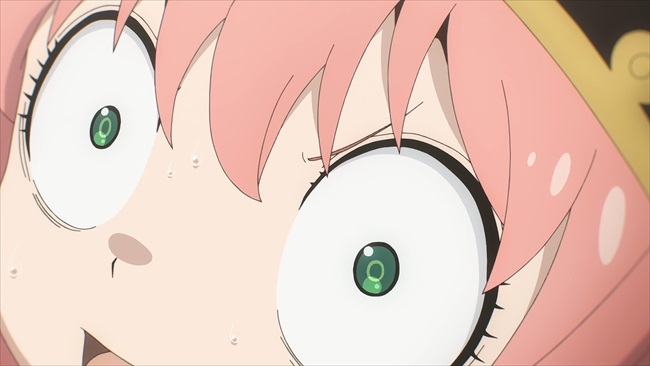 Anya: I have a test on Eclipse Day!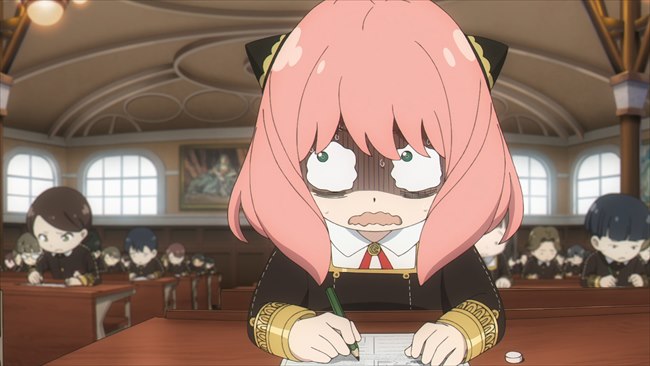 Anya: I can't cheat!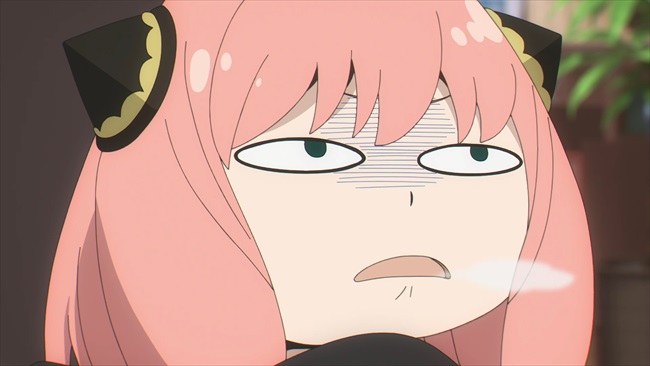 Anya: Anya, I'm getting heartburn.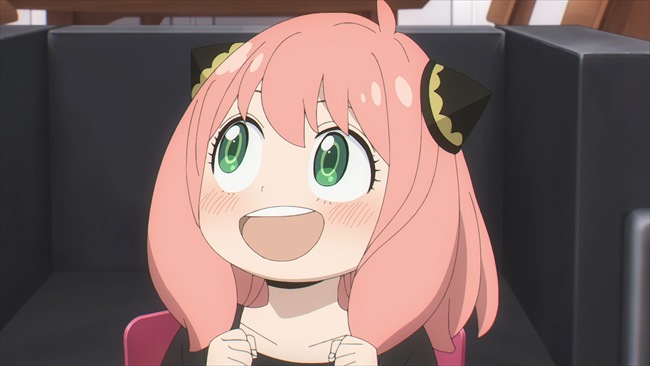 Anya: Spy vs secret police, wow! My uncle doesn't know my dad is a spy, my dad wins!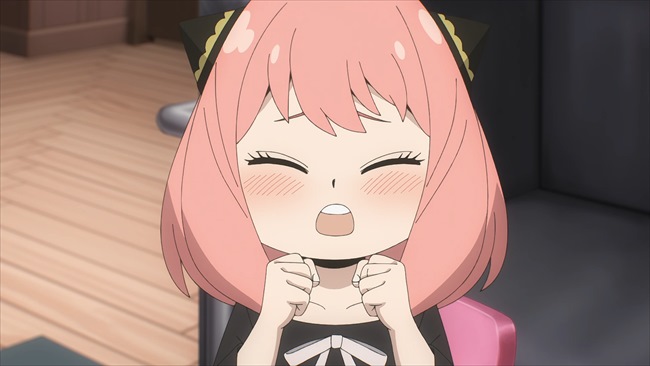 Anya: I'll do my best! And I want to become an excellent scholar and a great person, and feed my mother delicious food!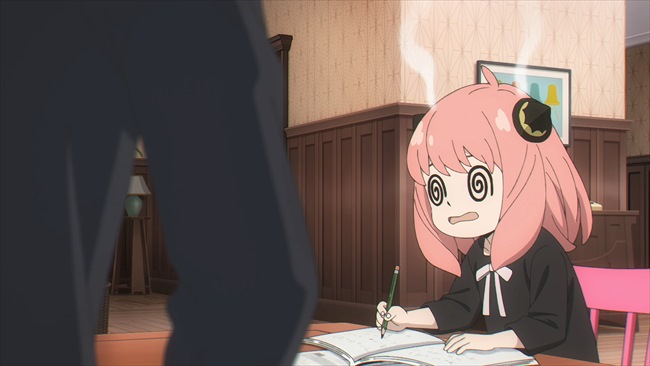 Yuri: Come on, do your best.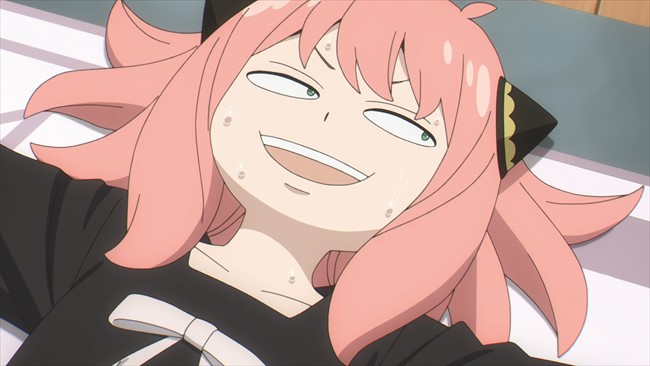 Anya: What is grammar?
Yuri: Seriously what a waste of time!!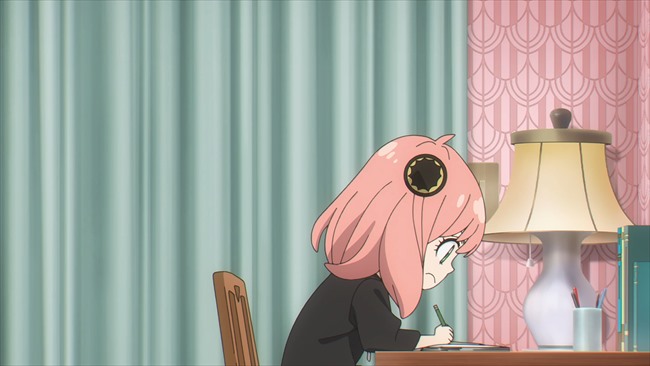 Yor: Anya is working hard on her studies.
Loid: Yeah, nice.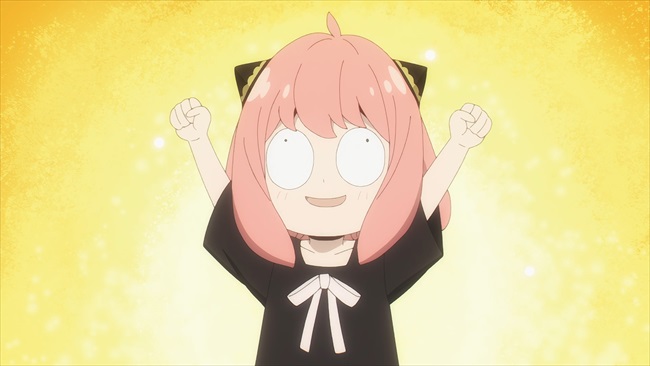 Anya: Anya, I feel like I can do it!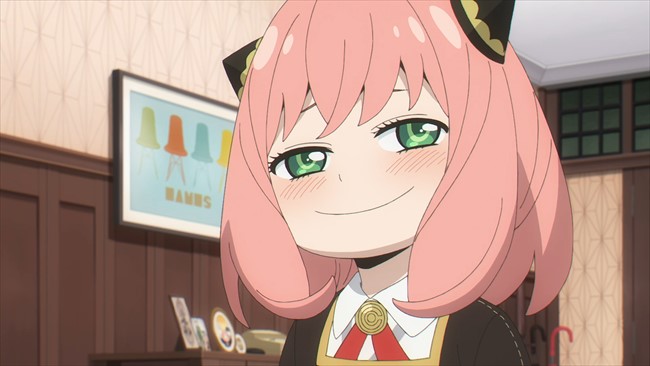 Loid: "Anya is working hard. She saved my life. I would like to thank her."
Anya: Yes!
3 Impression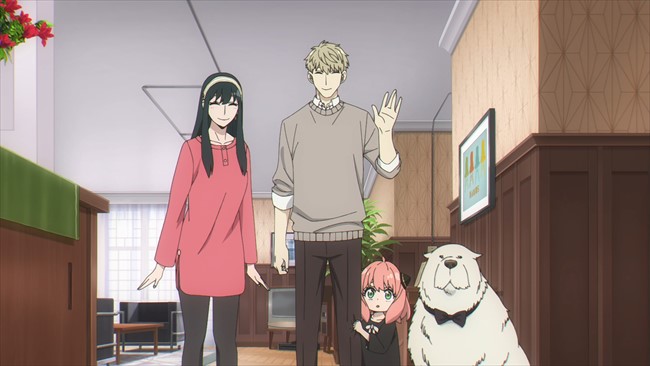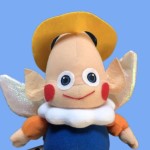 Yuri made many appearances in this story, and the interaction with Anya was interesting. Loid's comical was also good.