On June 1, 2022, the trailer for the movie "Laid-Back Camp(Yuru camp△)" was released from the official Twitter anime "Yurucamp △" series.
Along with that, the contents of the limited number of visitors' gifts were also revealed.
The present for the visitors is "Limited Comic Laid-Back Camp Volume 13.5" drawn by Mr./Ms. Afro. It is a complete preservation version of all 84 pages (including the cover) including the special episode "Rin and Nadeshiko Inagako Spring Camp" (24 pages).
<Reaction aboutthe trailer>
・For some reason, this trailer alone makes me sad …
・There are also new characters! Lots of interesting points!!
・One month left until the screening!
・The work that made me addicted to camping! I will definitely go see it!!
・That Jimny was Nadeshiko's car. Time goes by quickly.
・Thank you for God's work! I enjoy movies!!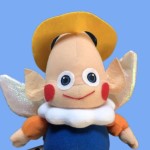 The theme song is lyrical and wonderful.
I'm very impressed.
リンク