On June 25, 2022, the teaser promotion video for the second cycle of the TV anime "Spy x Family" was released. From October 2022, it will be broadcast on TV Tokyo Network 6 stations and others.
An announcement was made on official Twitter after the final episode of the first cycle of the anime "Spy x Family," which started broadcasting in April.
The promotional video shows Lloyd, Anya, and Yor in a tense situation as they confront to prevent terrorist bombings.
Thanks for watching SPY x FAMILY! Your favorite family returns October 2022! #SPY_FAMILY pic.twitter.com/EBV3SUCsLM

— SPY x FAMILY (@spyfamily_en) June 25, 2022
<Reaction to the second cycle>
I'm looking forward to it!!
Faster than I expected! thank you!!
So exciting!!
I'm lucky to watch the Spy x Family again in October!!
The first cycle is amazing!
The second cool is October! I'm happy!!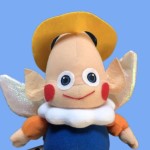 I can't wait for October!
In the meantime, I'll watch the first cycle of anime many times.