English translation
On June 19, 2022, Treasure Co. Ltd. celebrated its 30th anniversary! This year, the 30th anniversary, we are working hard to announce the highly requested "that" title. Thank you for your continued support of Treasure Co. Ltd.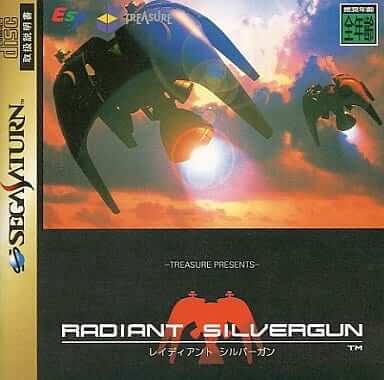 [TREASURE 30th ANNIVERSARY]

2022年6月19日、株式会社トレジャーは会社設立30周年を迎えました! 30周年の今年、ご要望の多い「あの」タイトルを発表できるよう鋭意開発中です。 今後とも、トレジャーをよろしくお願いいたします。 pic.twitter.com/hvQxcesGkj

— 株式会社トレジャー (@TreasureCoLtd) June 19, 2022
On June 19, 2022, Treasure Co. Ltd. announced on its official Twitter account. And Treasure Co. Ltd. is in the process of developing to announce the "that" title, which is often requested by fans. It is currently unknown what the "that" title is.
Treasure is a company that produces "Guardian Heroes" (1996), "Silhouette Mirage" (1997), and "Radiant Silvergun" (1998) at Sega Saturn. They have produced a number of masterpieces. For example, Mega Drive "Gunstar Heroes", "Yu Yu Hakusho", NINTENDO64 "Sin and Punishment" (in Nintendo Switch Online + additional pack), and Dreamcast "Ikaruga".
It seems to be some kind of remake or sequel, but as a fan, we have to wait a bit.
<Reaction on Twitter>
Congratulations on your 30th anniversary! Guardian Heroes is my favorite game.
Gradius 6!!
I have no choice but to expect! What's coming!!
I want the Radiant Silvergun HD version.
Personally, I hope for "Mischief Makers"! Remastering is fine!!
Congratulations on the 30th anniversary of Treasure! I will continue to support you forever!!
Congratulations! 30 years anniversary.
I love Silhouette Mirage ♪
リンク