June 22, 2022 Famitsu.com Twitter announced that it has posted an interview article with Naoki Yoshida, the producer of "FINAL FANTASY XVI" ("FF16").
–Why did Mr. Yoshida become both a producer and director of "FF14" and a producer of "FF16"?
–"FINAL FANTASY" drawn in "FF16"
–How playful is the action element?
–Basic way to play "FF16"etc.

"FF16" is the latest in the "Final Fantasy" series. It is scheduled to be released in the summer of 2023. This is an action RPG for PlayStation 5 presented by Square Enix.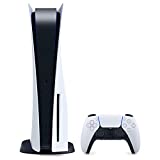 Summary from the interview article:English translation
Mr. Yoshida was consulted for the production of "FF16" in June 2015. But, he was already the producer and director of "FF14". So he only took on the producer of "FF16".
"FF16" is not an open world.
The main story is written by the same scriptwriter as "Heavensward" of "FF14". Therefore, it is very interesting for those who liked "Heavensward".
The battle of "FF16" is roughly divided into three types.
One is that the main character Clive fights on a human scale. The second is a battle where Clive fights against huge bosses and summoned beasts while keeping the human scale. The third is a playable battle where summoned beasts fight each other. In the third battle, you move the summoned beast yourself.
95% of the trailer is the same video as the game that you can actually play.
Interview articles also explain the game system and world view.
Interview article: https://www.famitsu.com/news/202206/22265843.html
『#FF16』吉田直樹プロデューサーインタビュー。バトルシステムや世界観について新情報満載

「オープンワールドじゃないからこそできる突き詰めたゲーム体験を」

・『FF16』で描かれる『FF』らしさ
・アクション要素の遊びごたえは?
・本作の基本的な遊びかた etc.
https://t.co/Z3Ws4y3hn2 pic.twitter.com/eEqOqFnocV

— ファミ通.com (@famitsu) June 22, 2022
<Reaction on Twitter>
It was good because the compatibility between FF15 and the open world was not good!
Since there is no branch in the story, I hate not being able to enjoy it after clearing it.
I think it's a good decision about a story without branches and a non-open world.
Yoshida producer of FF14 is involved in FF16, so I'm expecting FF16!!
I'm disappointed that it's not an open world.
I'm looking forward to next summer! I'll get PS5 somehow!!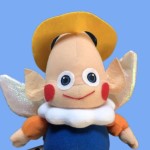 I love "Heavensward" of "FF14".
That's why I'm expecting the story of FF16, the same scriptwriter!