English translation
🥜 MISSION: 11 🥜
Announcing the favorite scene selected by the cast & staff 🎉✨
MISSION: 11 is Atsumi Tanezaki! ️
Click here for the favorite scene selected by Atsumi Tanezaki
https://youtu.be/BUpjmrhV1-Y
MISSION: 12 will be held from 23:00 on Saturday, June 25th.
Broadcast on TV TOKYO and others 📺📺(JAPAN)
June 22, 2022 The favorite scene (Episode 11) selected by Atsumi Tanezaki, the voice actor of Anya Forger, was announced on the official Twitter account of "SPY x FAMILY".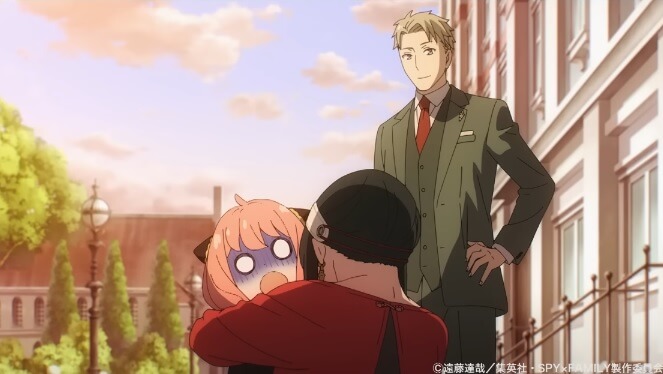 From the official: Comment from Atsumi Tanezaki:English translation
A mother(Yor) who happily embraces Anya from the bottom of her heart. Her father(Loid) smiles at Anya with her proud feelings.
Anya is happy that her power, which has been scared for a long time, has helped her. And Anya's best smile. A nice family is there. No matter how many times I look at it, my heart becomes warm.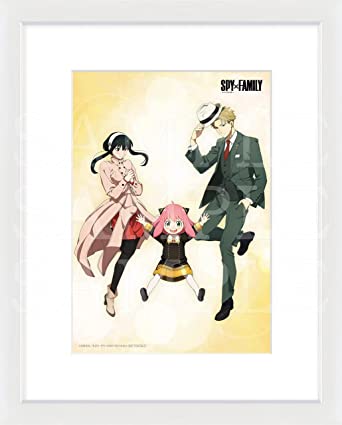 <Episode 11 Story>
In order to attend the social gathering at Eden, the child must be a scholarship student. However, Anya, who is not good at studying her, has a hard time. So Loid wants Anya to contribute to her society as a way to earn her "Stella" outside of her studies. However, Anya just fails at the hospital where she volunteers. At that time, Anya sensed the voice of a child drowning in the pool with her supernatural powers!
/

🥜MISSION:11🥜
キャスト&スタッフが選ぶ名場面公開🎉✨

\

MISSION:11は #種﨑敦美 さんです‼️#種﨑敦美 さんが選ぶ名場面はこちら🔽https://t.co/FxnaCUsFF3

MISSION:12は6月25日(土)23:00より、
テレビ東京他にて放送📺📺#SPY_FAMILY #スパイファミリー pic.twitter.com/pfao1rREs8

— 『SPY×FAMILY(スパイファミリー)』アニメ公式 (@spyfamily_anime) June 22, 2022
I like the scene where Damian talks to the girls who are slandering Anya.

◆We will ship OTAKU goods overseas from Japan.Please contact us from here.(You can consult with us about goods that Amazon does not support overseas shipping.)