Zenless Zone Zero official Twitter announced the voice actors of the two main characters "Wise" and "Belle" on June 24, 2022.Zenless Zone Zero is produced by miHoYo's brand HoYoverse.
The two are siblings. They run a video shop "Random Play" in New Eridu.
It is Atsushi Abe who plays the hero"Wise". His representative works include Touma Kamijou of "A Certain Magical Index" and Yuuki of "Princess Connect! Re: Dive".
It is Sayaka Senbongi who plays the heroine"Belle". Her representative works include Mumei of "Kabaneri of the Iron Fortress", the role of Sarasa Watanabe of "Kageki Shojo !!", and the role of Hal of "BEASTARS".
Voice Actor Announcement

Connection normal, signal is stable.

Wise:
CV: Abe Atsushi

Belle:
CV: Sembongi Sayaka#ZZZ #Wise #Belle #AbeAtsushi #SembongiSayaka pic.twitter.com/9g2eeLIXGL

— Zenless Zone Zero (@ZZZ_EN) June 24, 2022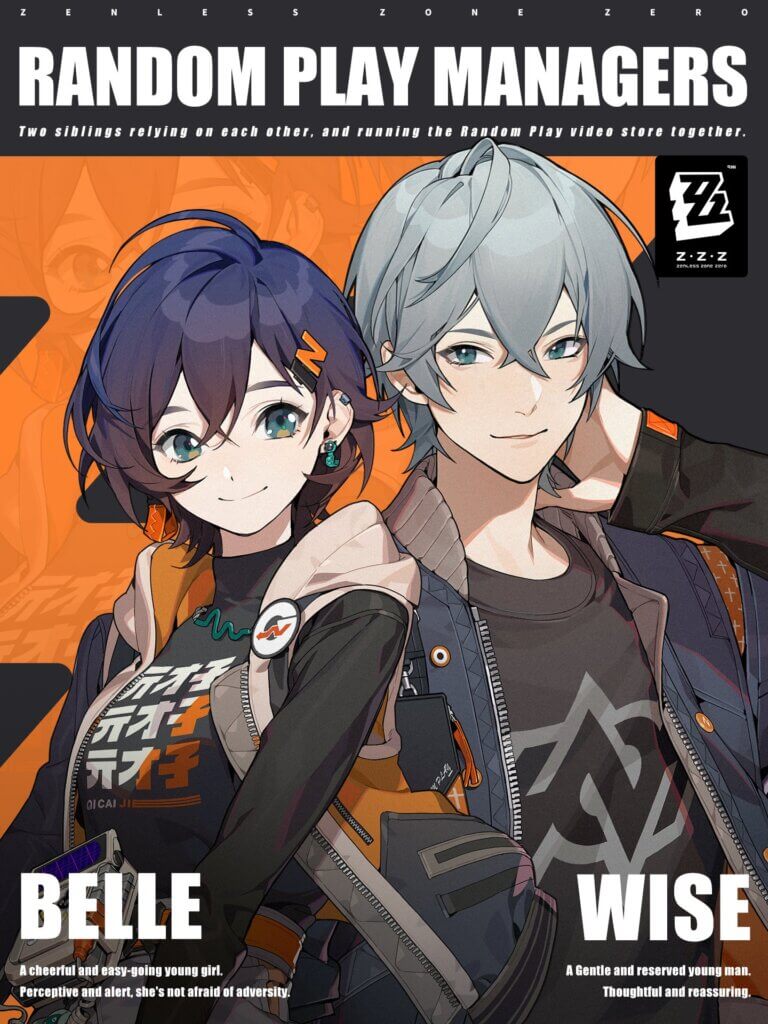 From YouTube Zenless Zone Zero -ZZZ- Official Channel
"Welcome to Random Play! What would you like to watch today?"
Want to watch great movies in New Eridu? Then don't forget to check out Random Play first!
The owners are a brother and sister with very different personalities. They're sure to help find what you need.
But their own story is perhaps far more exciting than any action movie…
"Welcome to Random Play!"— the Brother and Sister
"Welcome to Sixth Street's greatest video store!" — Wise
"My brother's too modest, it's the greatest video store in all of New Eridu!"— Belle
"Haha, the store now offers membership."— Wise
"There's 20% off a yearly membership~"— Belle
Join the discussion event to win test qualification & prizes >> https://hoyo.link/52f56BA6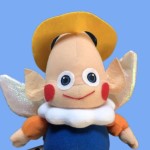 I'm glad to announce the voice actors of the main characters.
The brother-sister setting is also good!