HoYoverse, a related brand of "Genshin Impact" miHoYo, has released the latest battle play promotion video on YouTube's Zenless Zone Zero -ZZZ- official channel (June 10, 2022).
In the promotion video, speedy actions such as Zenless Zone Zero characters and continuous attacks of No. 11 are developed.
<Reaction aboutvideo>
・ Character design is good! The amount charged to Genshin is reflected firmly.
・ The action seems to be no problem, the finish is as expected!
・ It's a nice atmosphere to match PV music.
・ I can't wait for the release! When will it be released?
・ It looks better than I expected. Let's expect.
・ The battle is quite sophisticated and refreshing. There is no choice but to play!!
From the official
Comms signal is normal… Sensory connection stable… H.D.D. system is online.
Watch your corruption levels and stick to the path — Good luck out there!
Welcome to the other side of New Eridu!
——————————–
CAST No. 11: Yukiyo Fujii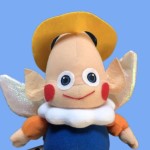 Since I watched the PV,
I can't help but look forward to it!
リンク