On July 22, 2022, Zenless Zone Zero's official Twitter account announced the start date of the tuning test (closed beta test).
The tuning test will start on August 5, 2022. The test recruitment end date and time is 24:59 (UTC+8) on July 27th. After the recruitment period ends, you will not be able to answer the tuning test recruitment questionnaire and will not be eligible to participate.
If you would like to participate in the test, please complete the recruitment by answering the questionnaire within the period. Those who qualify for participation will be notified by email and SMS. Please check the official website for details.
Official website
https://zenless.hoyoverse.com/en-us/news/102526

Reaction about Twitter
The beta test date has been decided!
Let me in
I want to win
I wanna play this game
PICK ME
I can't wait! I want to play right away!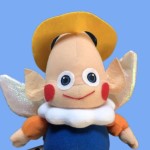 The date has finally been decided.
I want to win.