On June 17, 2022, Zenless Zone Zero official Twitter announced "Sticker set 1" Zenless Zone Zero "Cunning Hares Everyday Life (Part 1)".(Zenless Zone Zero is by Ho Yoverse. HoYoverse is a subsidiary brand of "Genshin Impact" miHoYo. )
How to use the sticker set from the official website
※How to Use※
Chatting with friends: recommended
Business communication: use discreetly
Official directive replies: use at your own risk
Download>> https://hoyo.link/c3cH5BA6
Zenless Zone Zero Sticker Set 1 — Cunning Hares Everyday Life (Part 1)

※How to Use※
Chatting with friends: recommended
Business communication: use discreetly
Official directive replies: use at your own risk

Download>>https://t.co/kyz2BWOv3Y#zzzero pic.twitter.com/Cjooxg33CN

— Zenless Zone Zero (@ZZZ_EN) June 17, 2022
<Reaction on Twitter>
It's so cute!
What the hell is Billy doing?
I really like Nico's fearless smile.
I definitely use it and I can't wait for the game!!
Anya?
The members of Cunning Hares are the best! lovely!!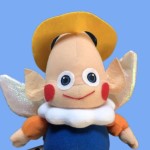 I'm happy with the cute the sticker set.
I can understand the character's personality from the sticker set.
リンク