"Marika" has a sharp story. And it is a game of pros and cons with a cruel and grotesque depiction.
"Marika" is a controversial work with a sharp story and cruel depiction. The three main characters are psychic power holders.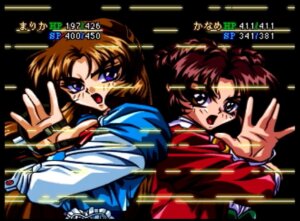 Marika Kanzaki (voice: Yuko Miyamura) who has psychokinesis ability, Akira Kanemoto (voice: Yuko Nagashima) who has teleportation ability, Kaname Todo (voice: Kumiko Watanabe) who has telepathy ability.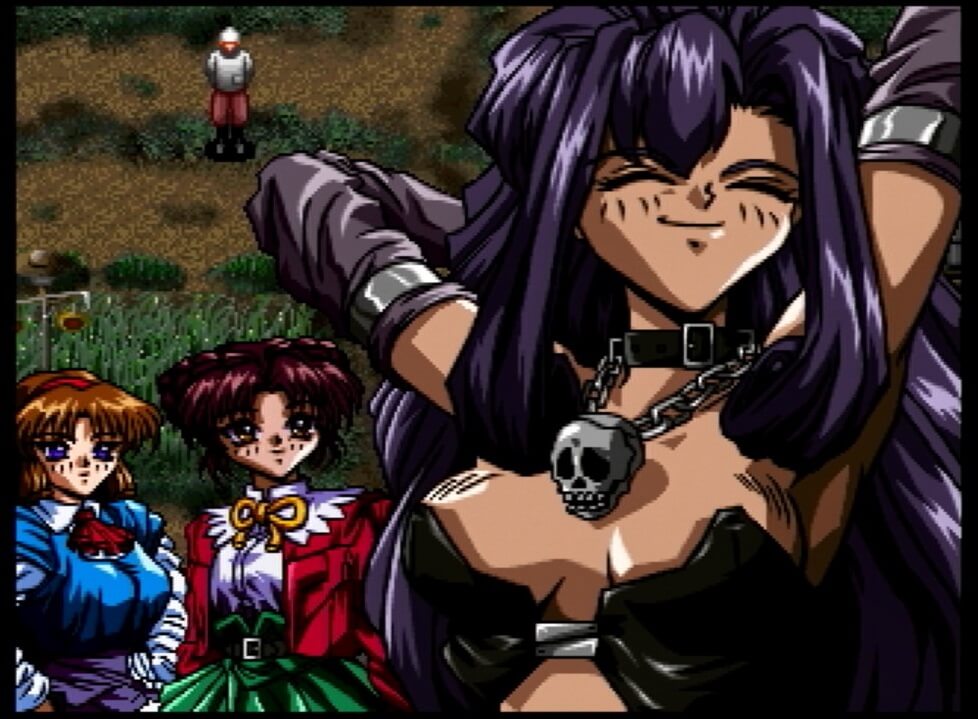 The story depicts the battle between Marica and the terrorist group Faction of True ( the fact group), who are trying to conquer Japan.
1.Introducing psychic girls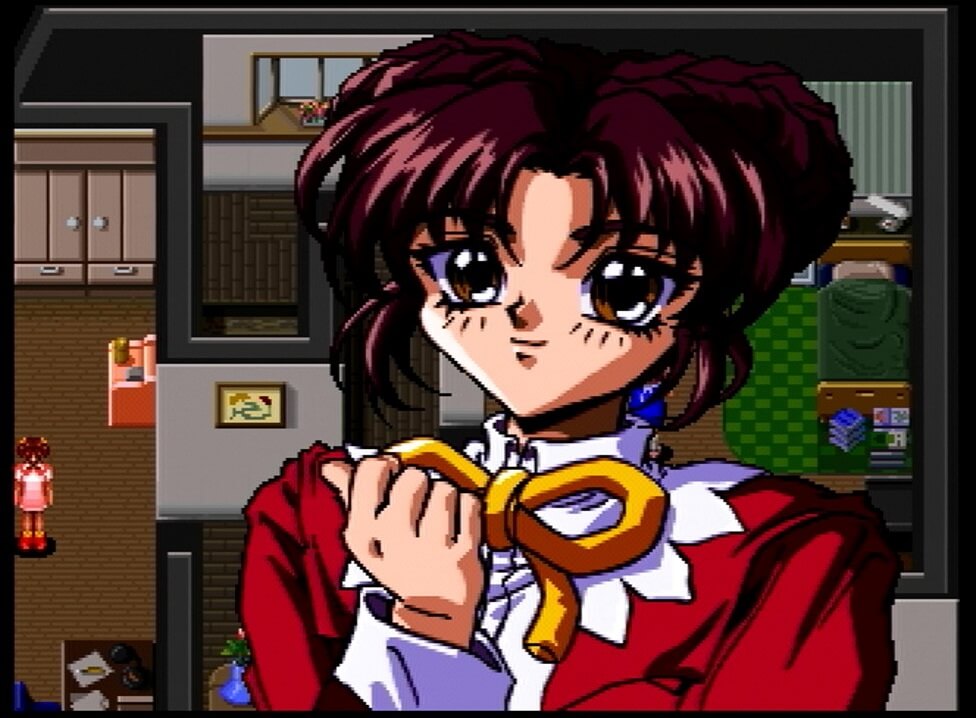 One day, the main character, Marika Kanzaki, is targeted for life by the fact group.
She awakens to her psychic powers by being chased by the facts, and she decides to destroy the fact group.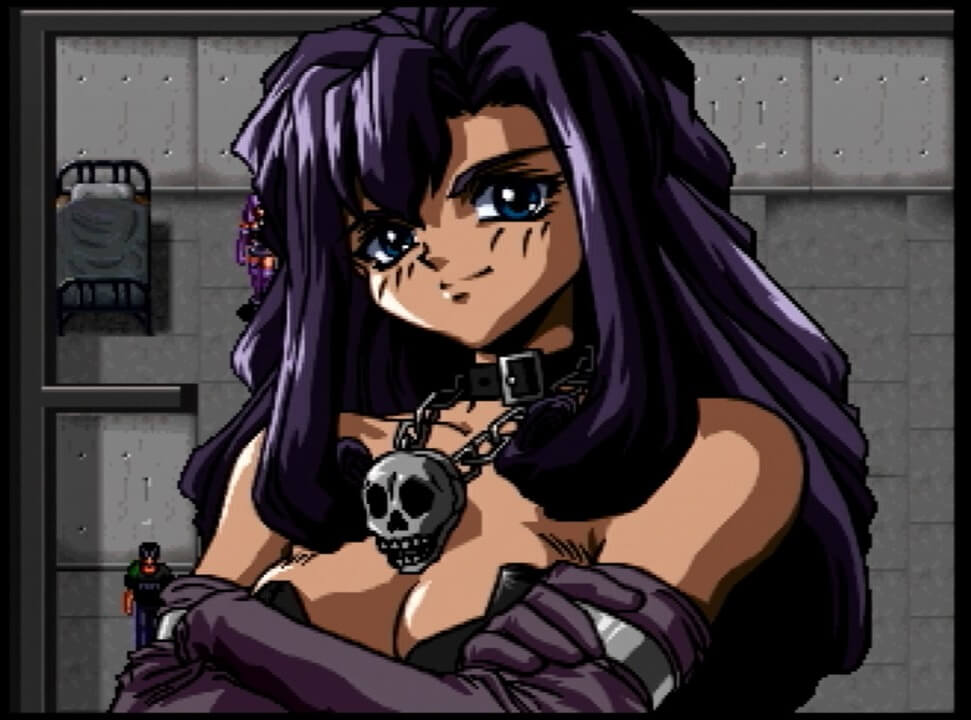 Akira Kanemoto is the boss of a bad group in Shibuya. She was born in Kobe and raised in Osaka. When her group member Tsuyoshi became crazy under the influence of the brainwashing CD produced by the fact group, she became hostile to the fact group. Her main weapon is a nail bat.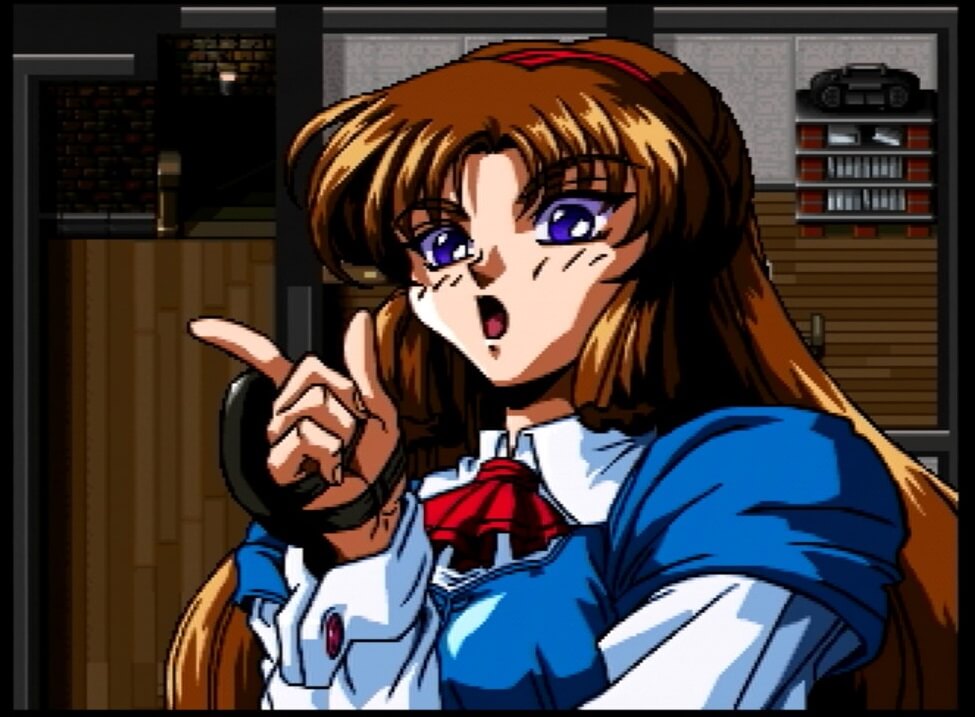 Kaname Todo is a lady who grows up in a single-father family. One day she is kidnapped by the fact group. And she fights with Marika and Akira who came to rescue her Kaname. She is extremely good at Kanmei Ryu Jiu-Jitsu.
2.Main enemy characters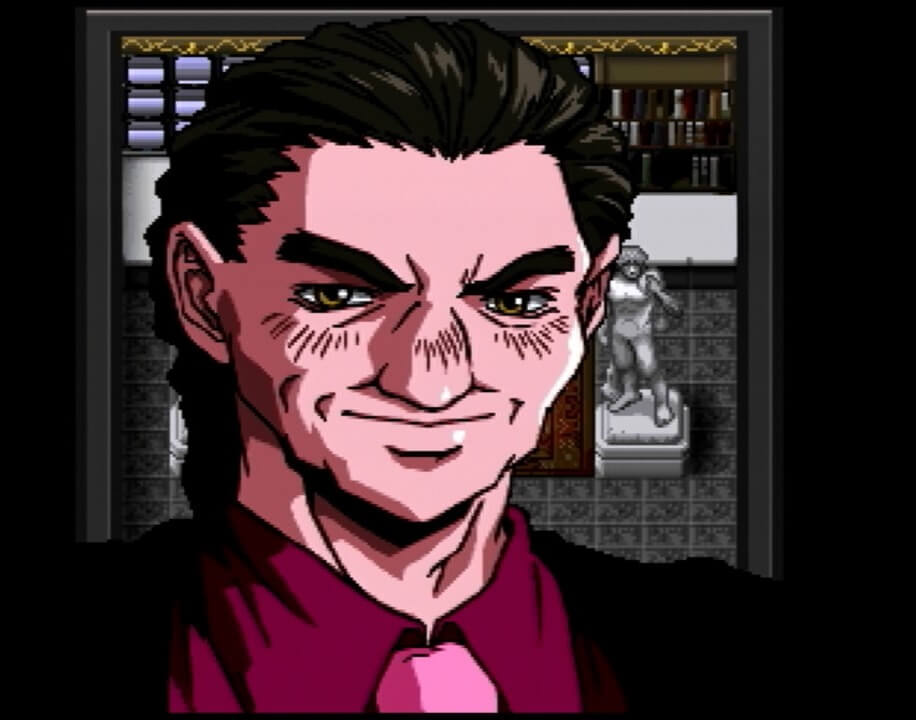 True man (voice: Hideyuki Hori) is the boss of the fact group. He is planning a number of cruel and relentless operations. He has a deep affection for Olga, the psychic of the fact group.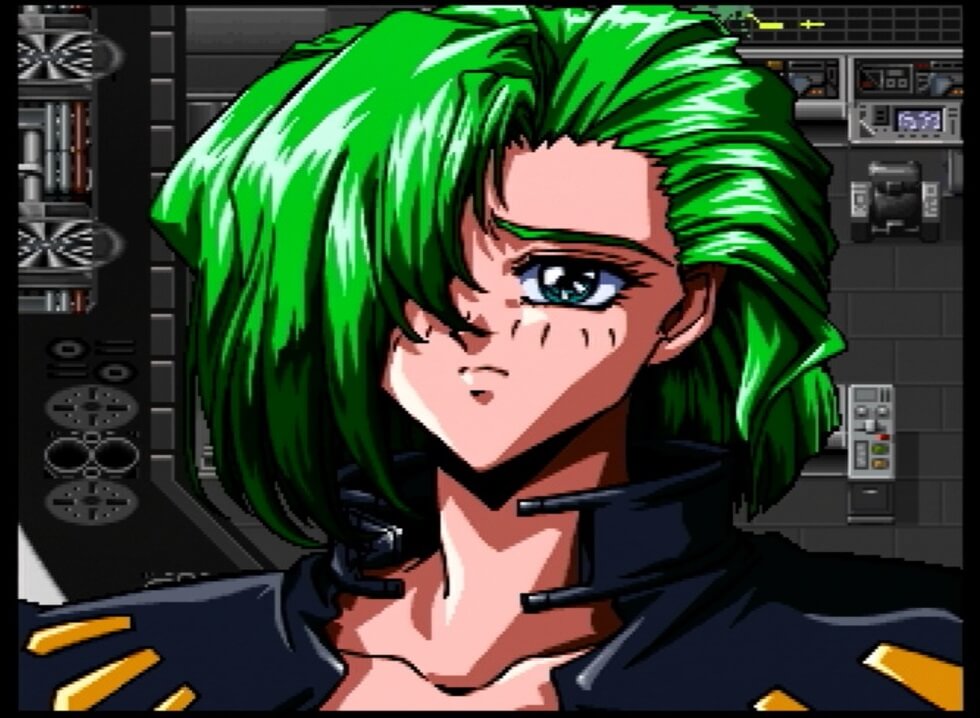 Olga (voice: Yuri Amano) is a psychic person of the fact group. She stands up against Marica from the beginning. She has a deep affection for the true man.
3.Impressive scene
Marika awakens to psychic powers.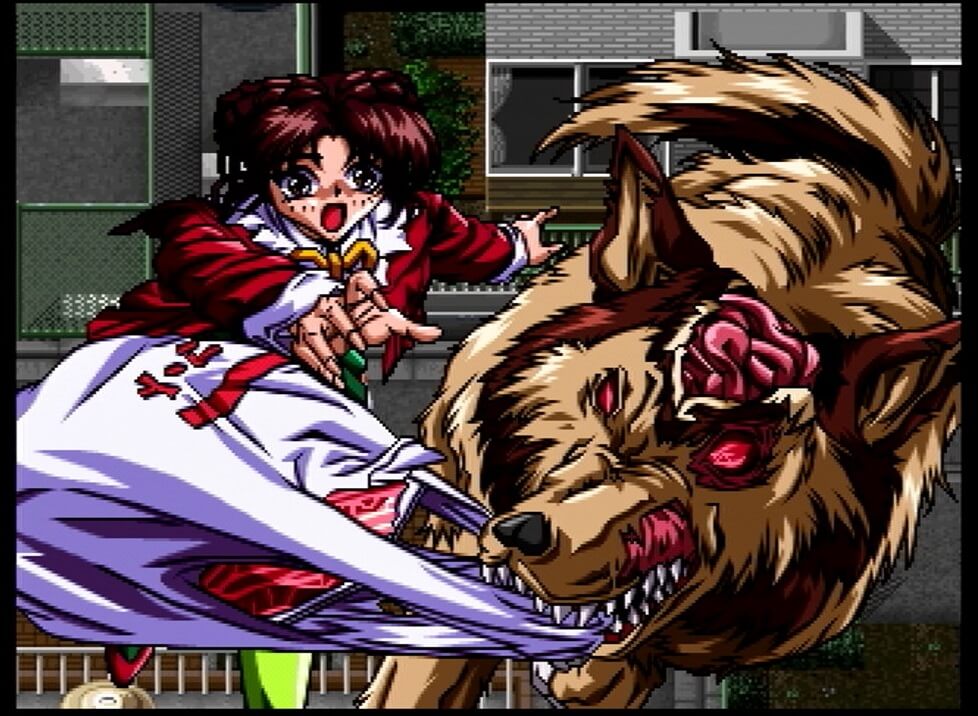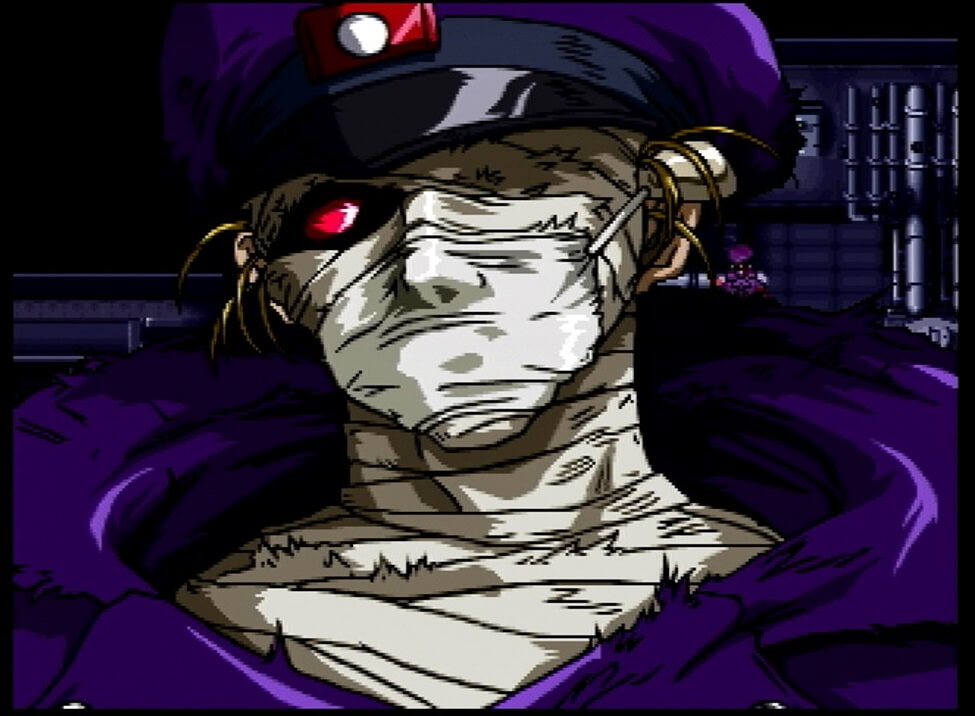 Marika is robbed of the ingredients for dinner by her dog on her way home from shopping. Marika chased the dog. And she meets Kagefumi, a former fact group operative. She is entrusted with discs and valves by Kagefumi.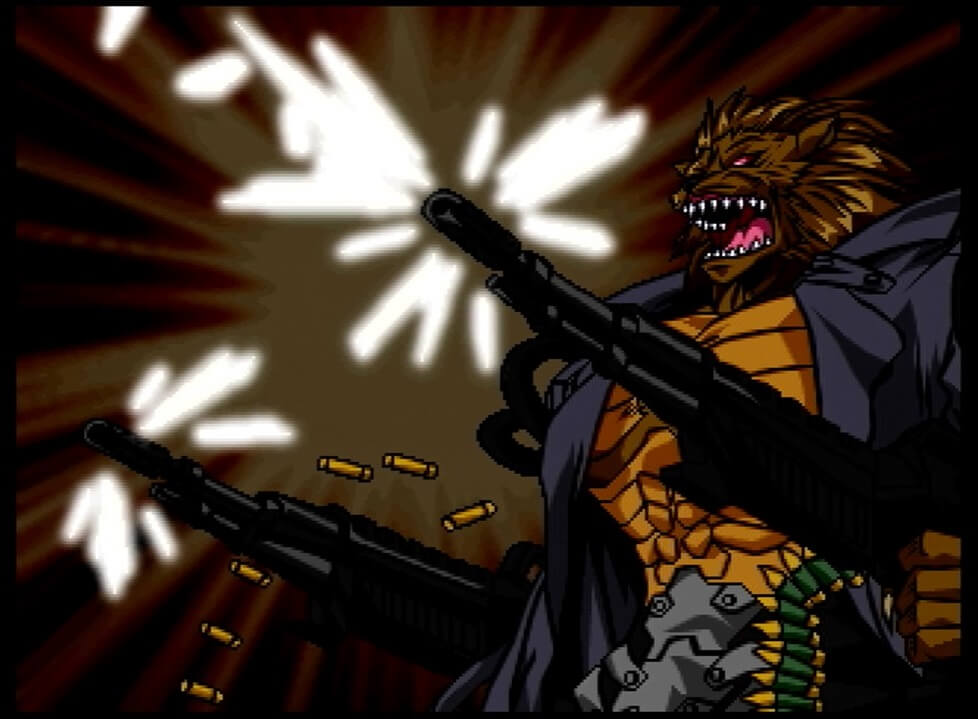 Marika's address is known to the fact group. And her home is attacked. She tries to escape to a police box in her neighborhood, but the police box is attacked and the policeman is eaten by Solomon. When she is cornered, Marica awakens to her psychic powers and repels Solomon.
Video: Marica awakens to psychic powers (16 minutes 30 seconds ~ )
Akira and Tsuyoshi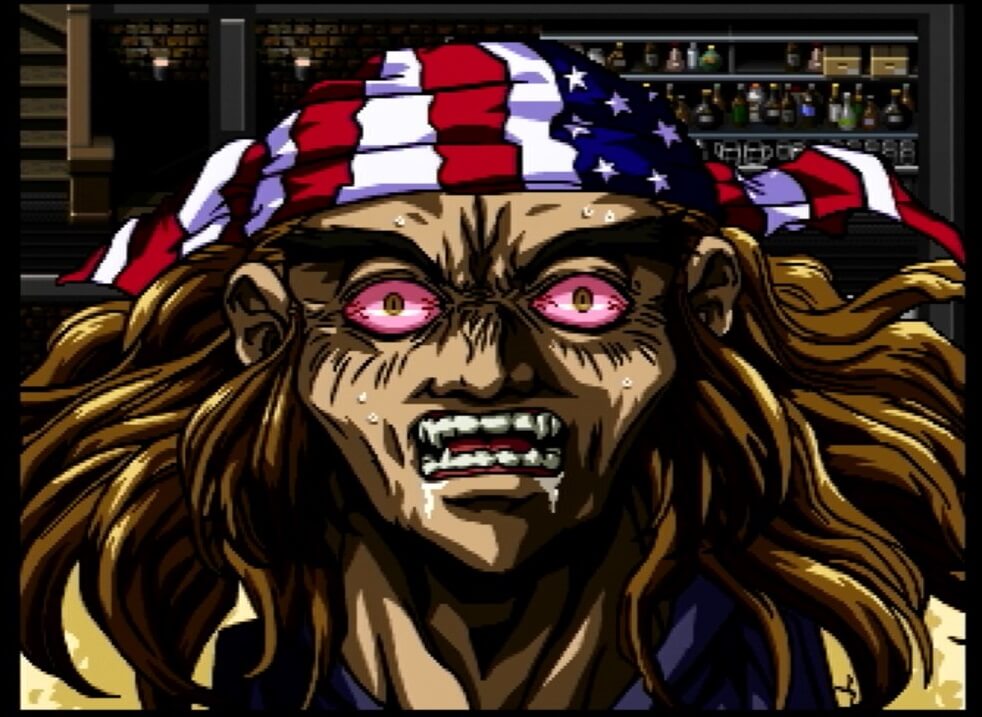 Tsuyoshi, a member of Akira's group, was affected by the brainwashing CD produced by the fact group and had an abnormality. Akira heads for the destruction of the brainwashing CD factory, but she fights back.
Video: Akira and Tsuyoshi (44 minutes 18 seconds ~)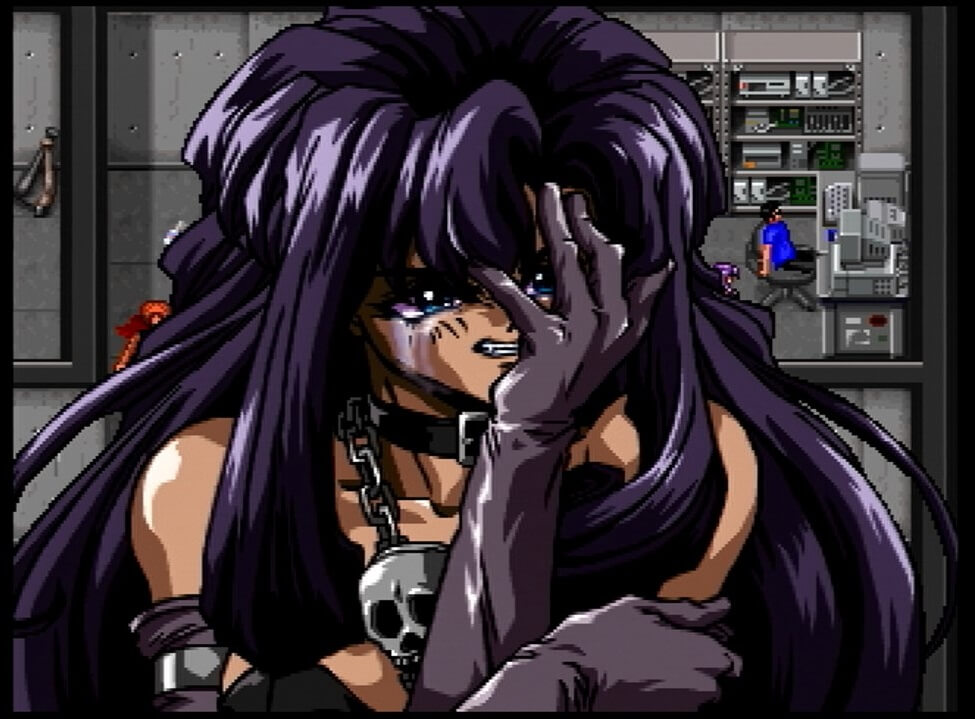 When Akira returned to the hideout, there were members who were terribly killed in the hideout.It was by the facts group. After becoming a member of Marika, Akira defeats the fact group.
Ronald "Buruaaa!" (Voice: *Norio Wakamoto)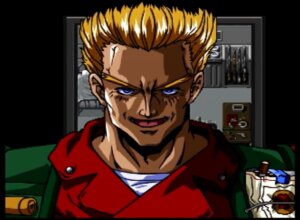 Video: Ronald (Voice: Norio Wakamoto) "Buruaaaaaa!" + Battle scene (3 minutes 17 seconds ~)
*Norio Wakamoto is one of the famous voice actors in Japan.He is in charge of the role of Cell of Dragon Ball,etc.His famous dialogue "Buruaaaaaa!" Is still used in various roles in Japan.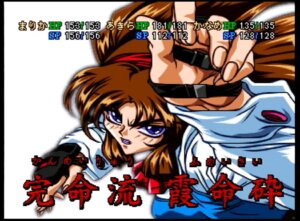 Akira and Nobunaga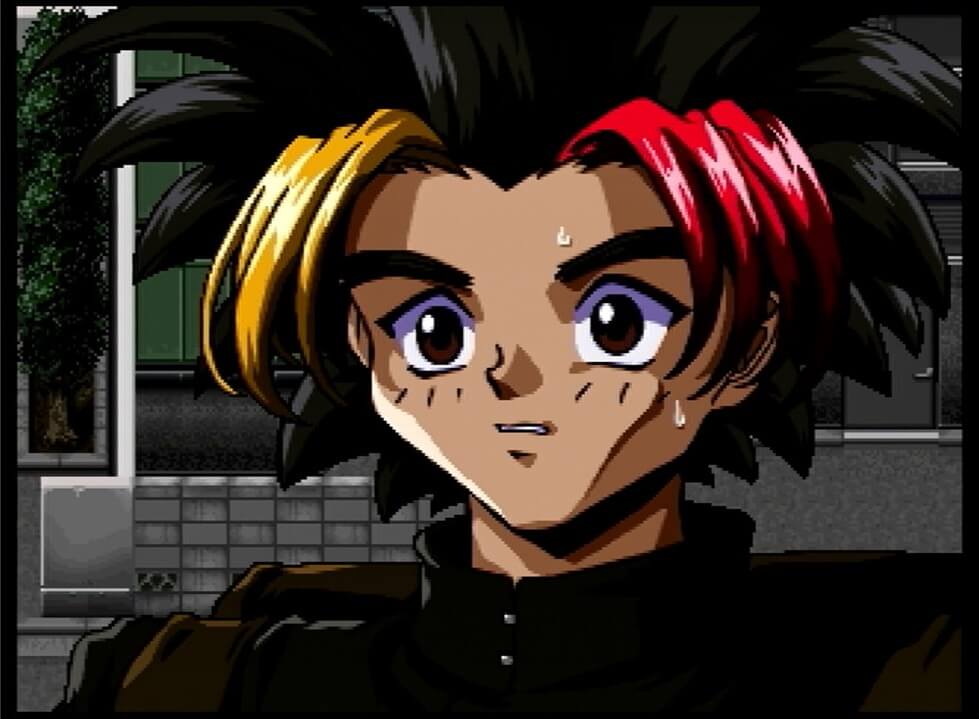 Nobunaga Yamaki was a psychic candidate to counter the fact group that Marica and Akira were looking for. However, it turns out that he is not a psychic.
His family was killed because he was with Marica. But he grows big. And to act together with Marika until the end.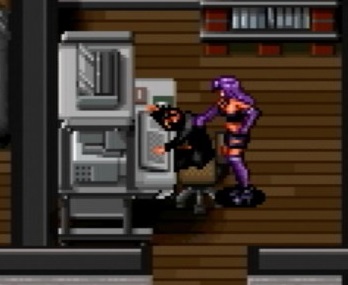 When I played the game, I thought Nobunaga was a character who was about to die very soon. Nobunaga grows up and gains the trust of Marika and others (especially from Akira).I wanted to support him.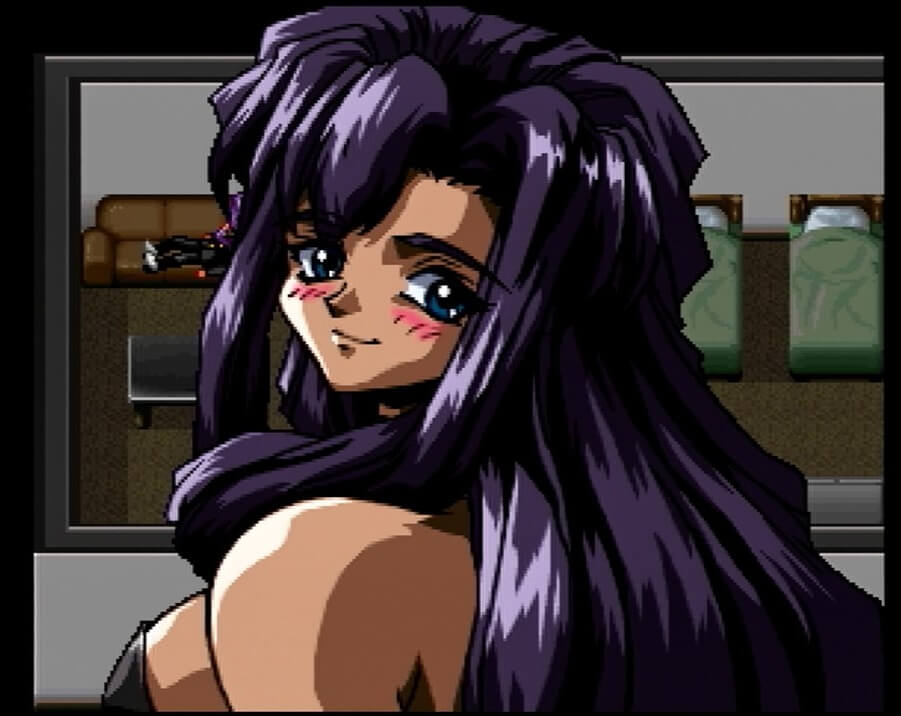 Movie
① Akira and Nobunaga (My favorite scene. 56 minutes 13 seconds ~)
② Akira and Nobunaga (40 minutes 8 seconds ~)
Traumatic scene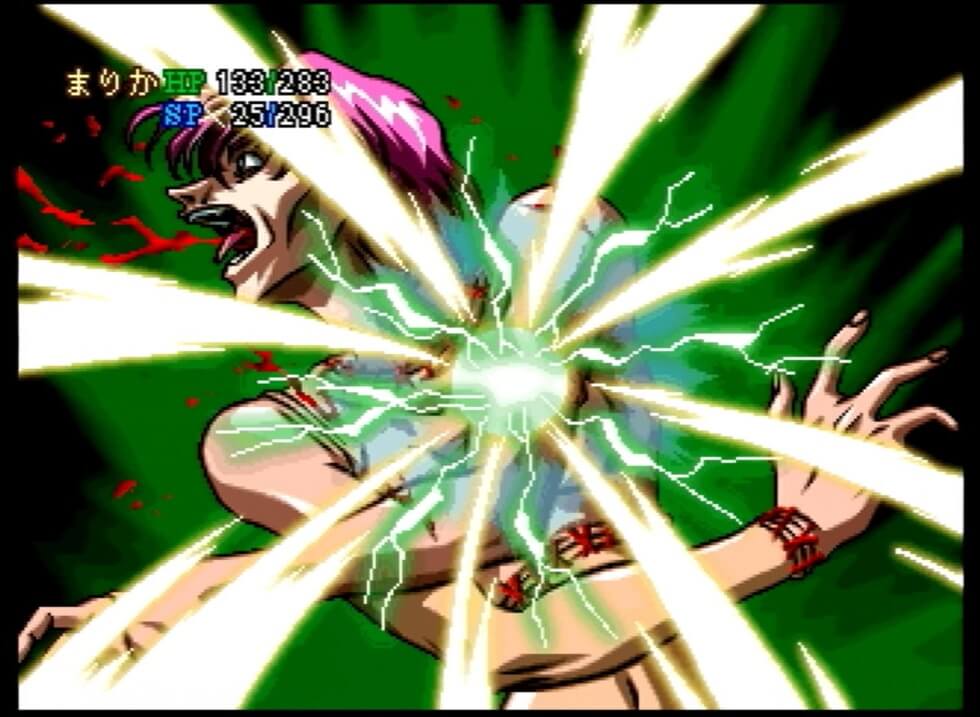 Next is about Love Frest, which would have instilled the greatest trauma in all game players.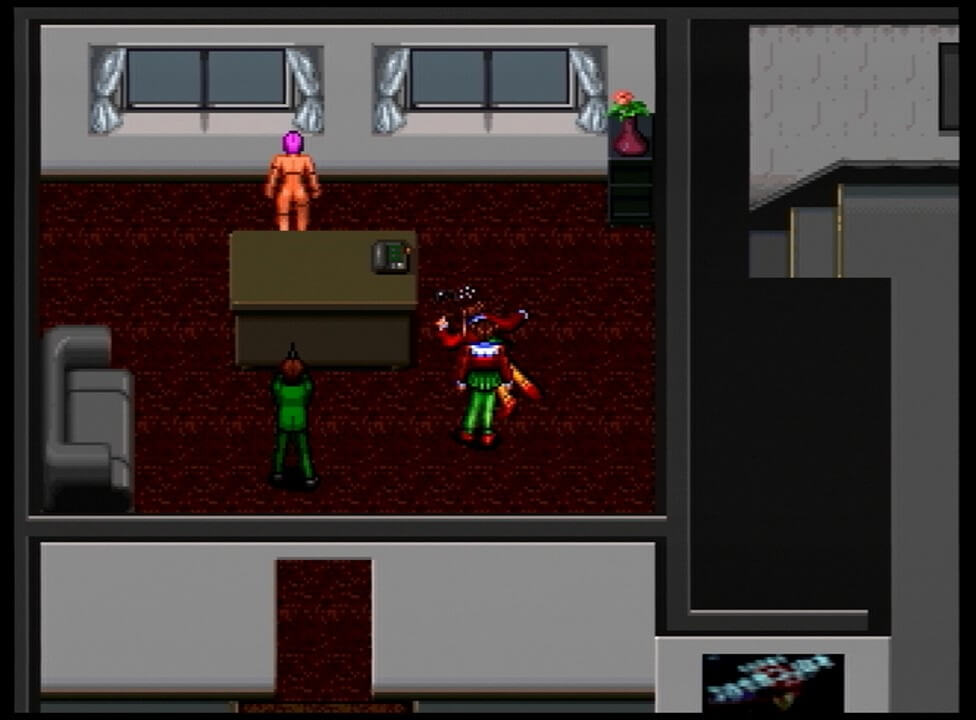 The appearance of Lovefrest is made up of various girls' bodies connected to grotesque. I don't like to put out images.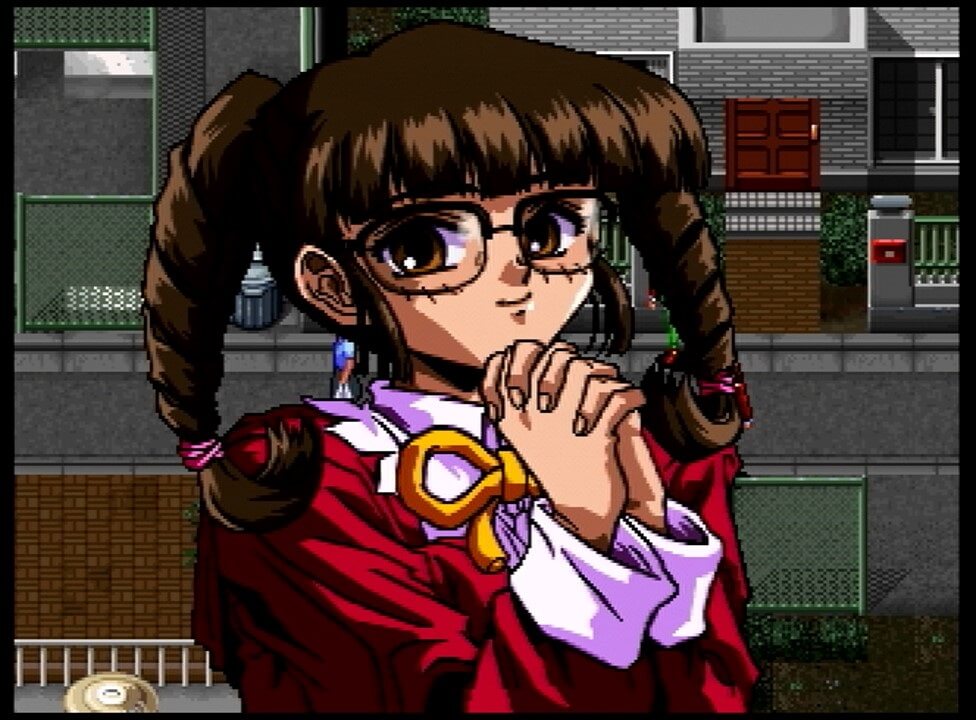 At the time of meeting Lovefrest, Marica's friend Keiko Haijima and Kaburagi's wife and child were sacrificed by Lovefrest.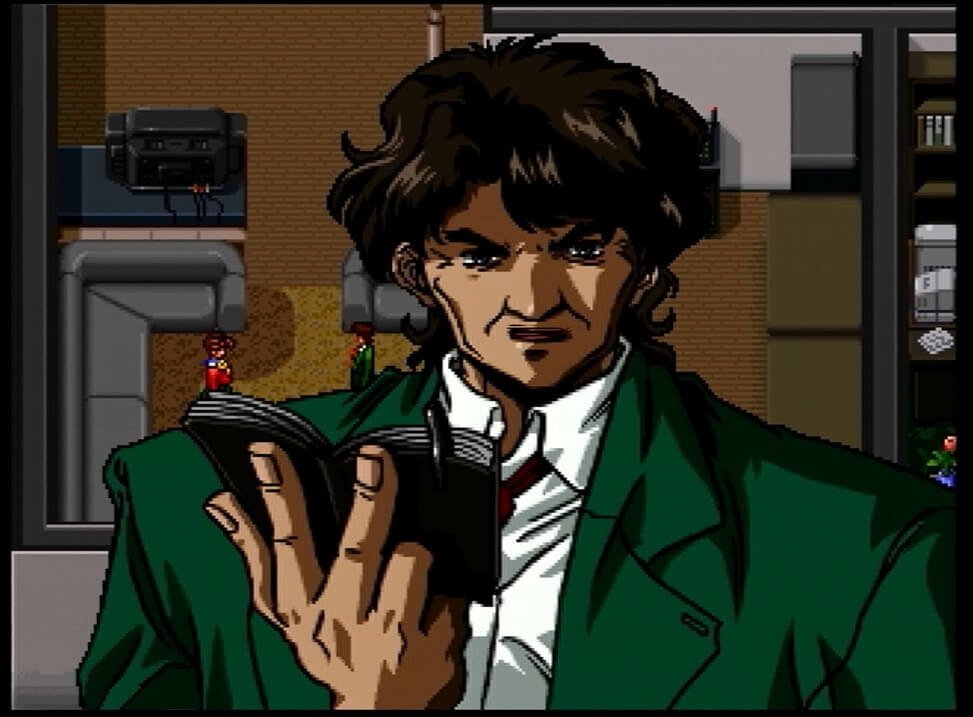 Browsing attention!Grotesque!
Video: Confrontation with Lovefrest (1 hour 33 minutes 48 seconds ~)
True man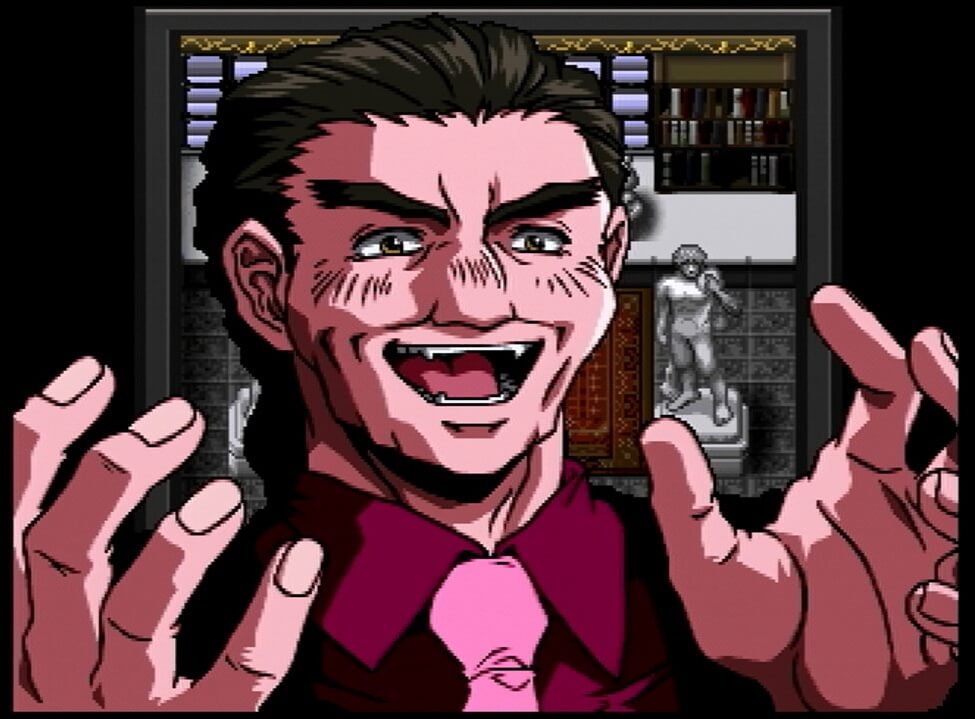 True man is the fact group boss. A group of facts who repeat cruel evil deeds. But I feel he has a good character that I can't hate.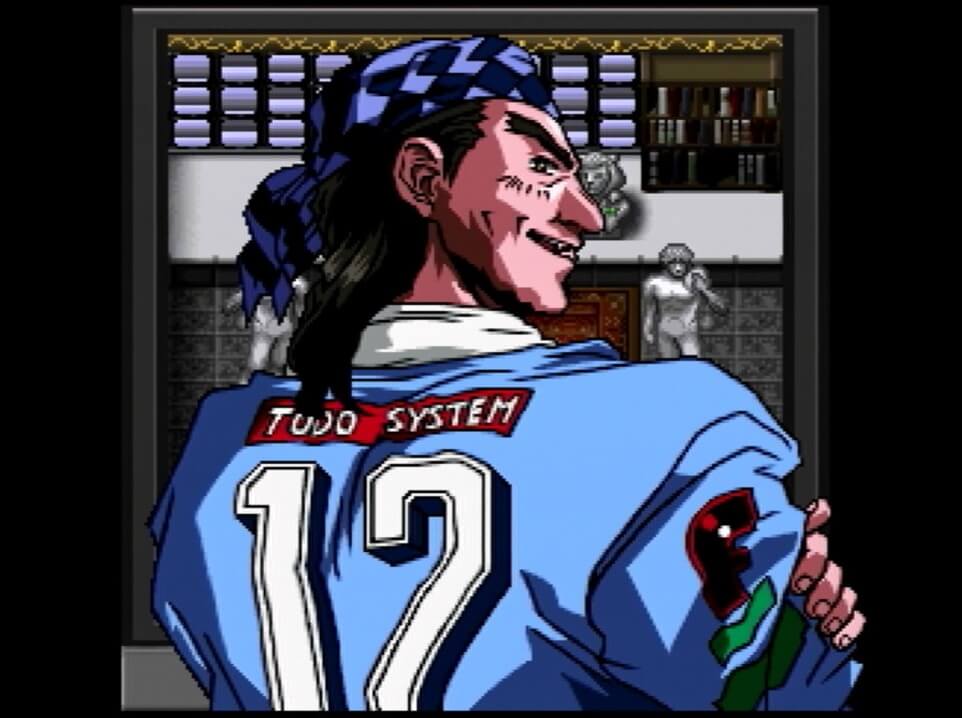 This game shows images of enemy hideouts like a superhero anime. And there are often scenes where the boss tells the strategy.
True man is an interesting character. The fear I felt early in the game is relieved. It played a big role in motivating the game to play.
Mixed bathing of Marika and True man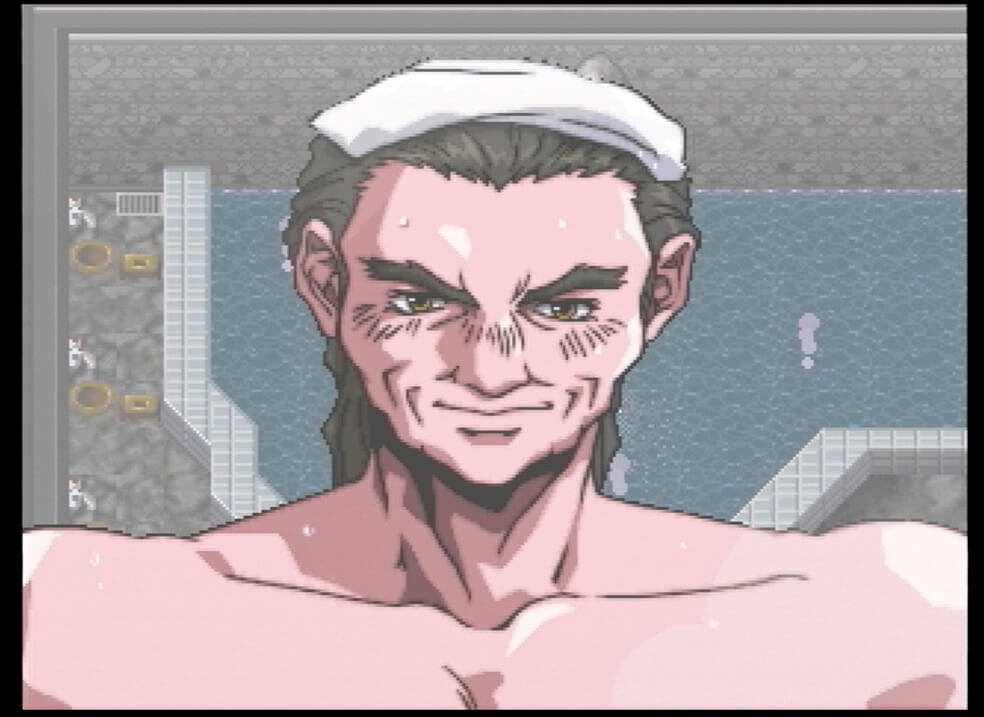 Video: Mixed bathing of Marika and True man (2 hours 7 minutes 37 seconds ~)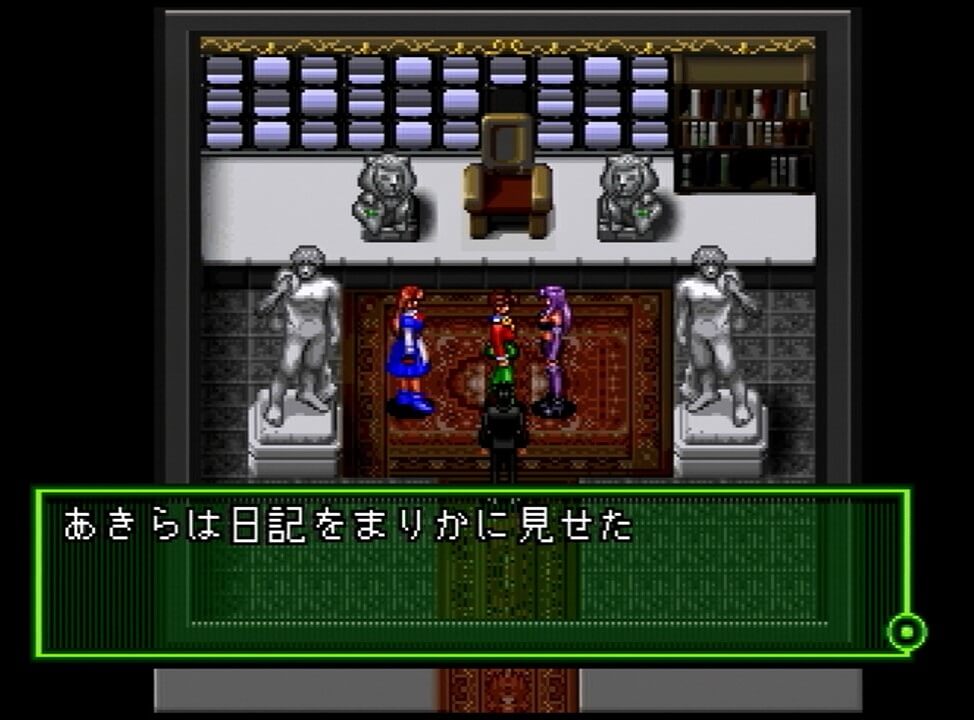 Before the final battle, True man's diary reveals True man's identity. True man was a restructuring office worker. And he was arrested by the police for his blade injury. He was a depressed Japanese who had become a vagrant.
The diary also noted that True man was picked up by the Sage Alliance, the sponsor of the fact group.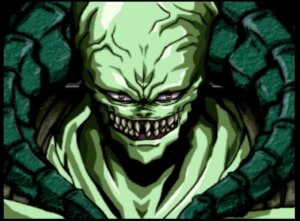 True man was a very interesting character. He became frightened as he approached the final round, but it was cool to show his pride as a boss and to maintain his deep love for Olga.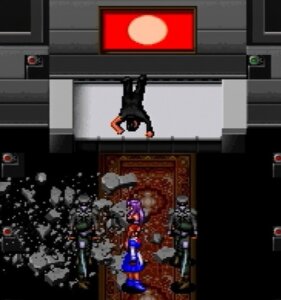 After the battle with True man, the hideout will explode in 10 minutes. So Akira lets Marika and Nobunaga escape by teleportation.
After escaping, Marika returns home safely, and Nobunaga decides to travel abroad to see Japan from the outside. Akira and Kaname never came back.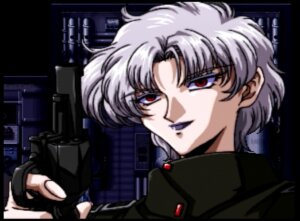 After the ending staff roll, True man (second generation) who should was overthrown by Marika and others was actually still alive. However, the game ends when the third generation True man kills him.
It is an atmosphere that seems to have a sequel. However, it does not appear in the game. The sequel is written by Shojiro Endo, the director, halfway through the novel.
Link:Shojiro Endo's site: senka.skr.jp/se/t02/index.htm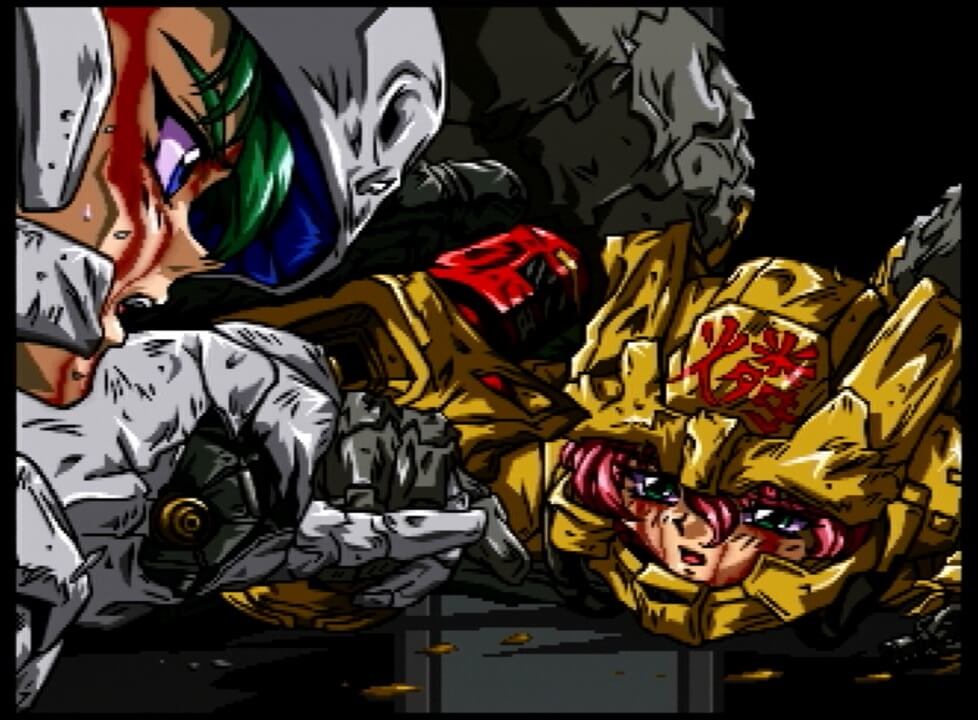 4.Impressions
Story is a very interesting game. The themes we are dealing with are also ironic to modern society. There is also an enthusiastic performance by the voice actors, and it is very satisfying.
The battle is monotonous and somewhat unresponsive. However, there is also a hint function for advancing the story, and it progresses quickly, so it is a good impression that you can play the game without stress.
5.Advertising, etc.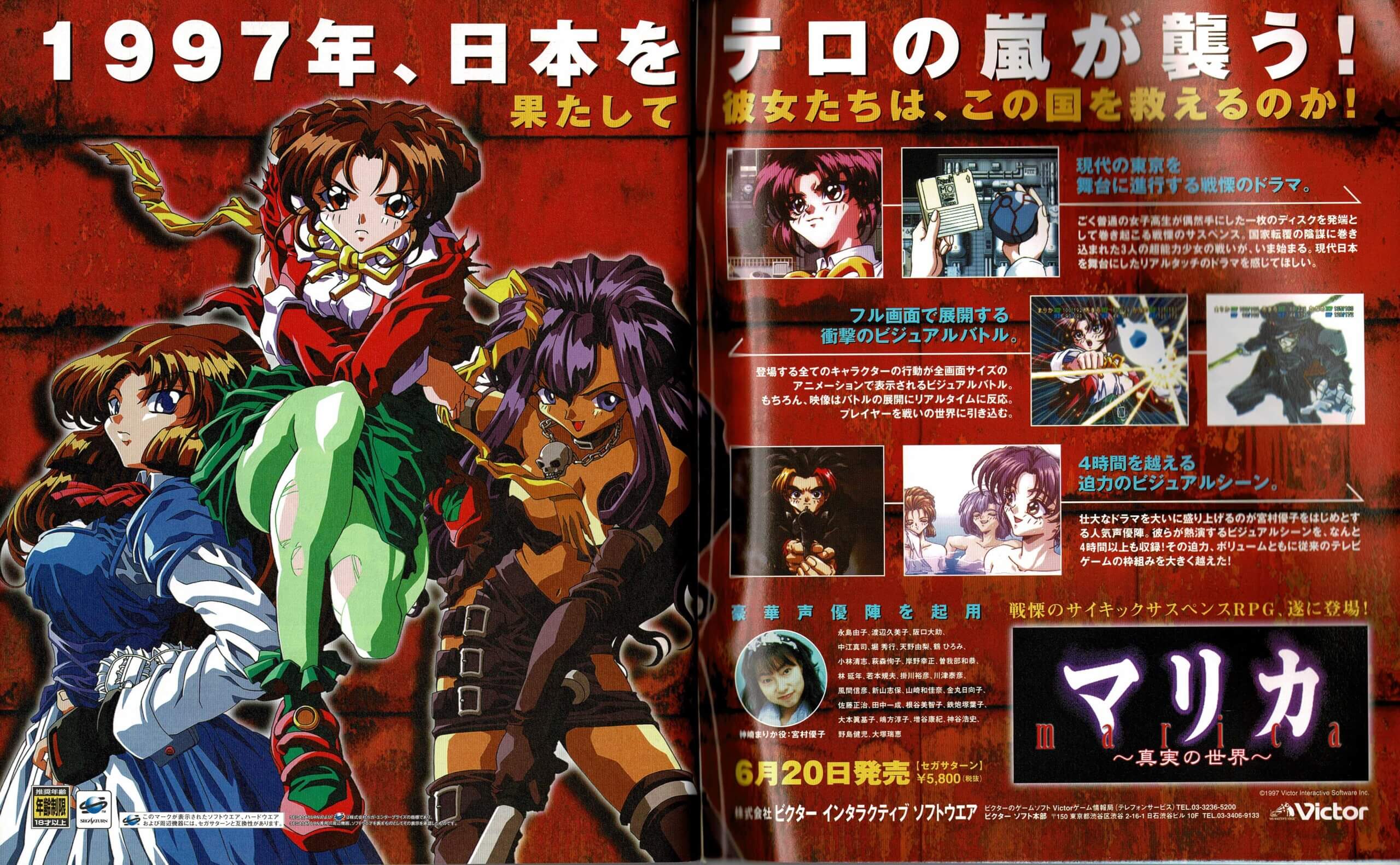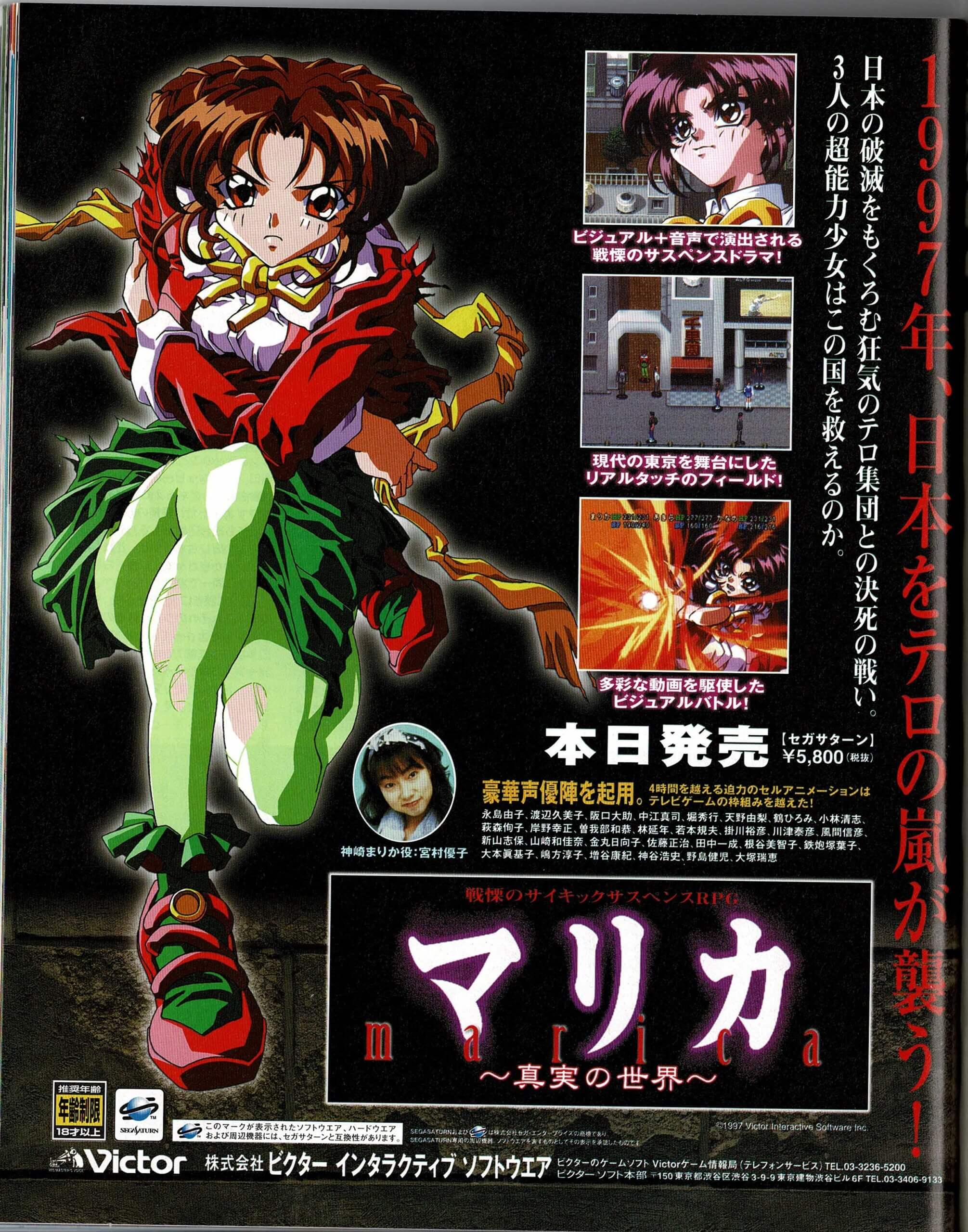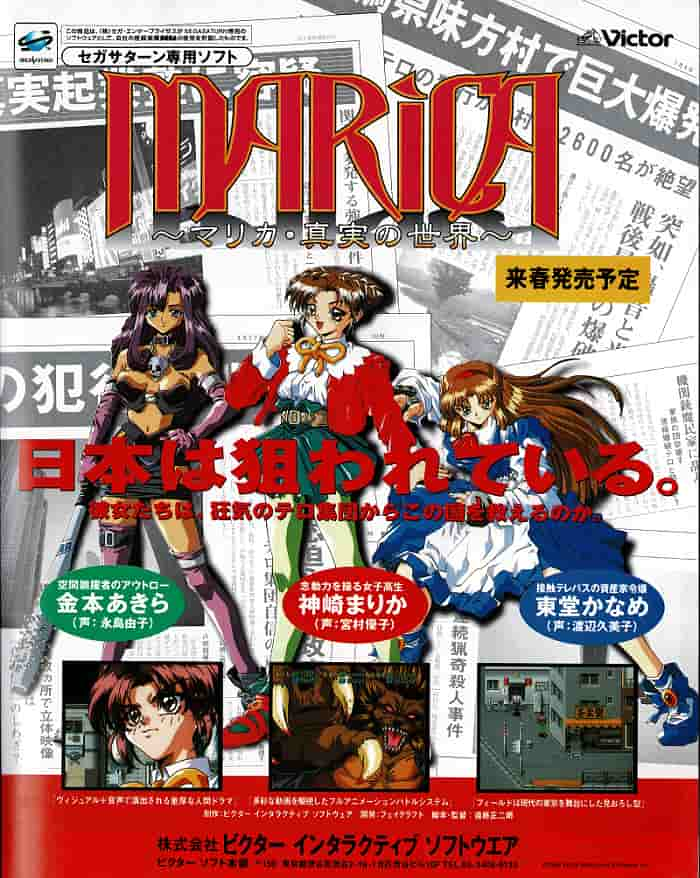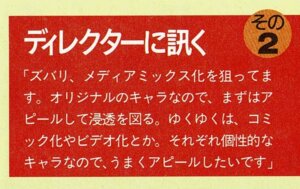 6.Release date, etc.
Release date: June 20, 1997
Developer: Faycraft
Distributor: Victor Interactive Software
Genre: RPG
Screenplay / Director: Shojiro Endo (Metamorph Five, Metal Fighter MIKU, etc.)

[Game CD playback] Sega Saturn general-purpose common voice Ver2
◆https://youtu.be/VlT8p18jqRw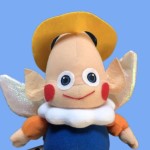 This is a sharp work, and I'm definitely interested in the sequel.
This is not a work that fits everyone.
This game is recommended!
リンク
リンク