"SUPER TEMPO" is a comical and music action game developed by Red Company.The next work of "TEMPO" released on Mega Drive Super 32X.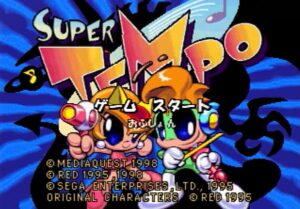 1.Story
In the winter music world, the green boy "Tempo" and the cabbage white girl "Katie" are super very poor.After discovering a happy blue bird, the two follow the bird and find a mysterious house. Thus, the story of their escape from poverty began.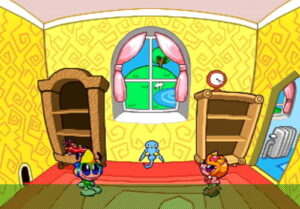 2.Character
Tempo
A grasshopper that is 5 years old. The store's specialty is to attack with violin, hovering, and soap bubbles. In case of emergency, transform into Muscle Tempo and fight.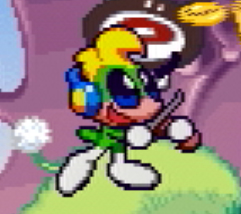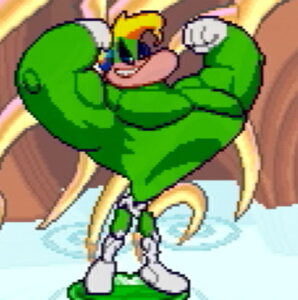 Katie
A cabbage white butterfly of unknown age and three sizes. Katie's specialty is fire blaster and flight. In case of emergency, transform into Gallows Katie and fight.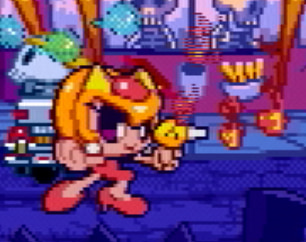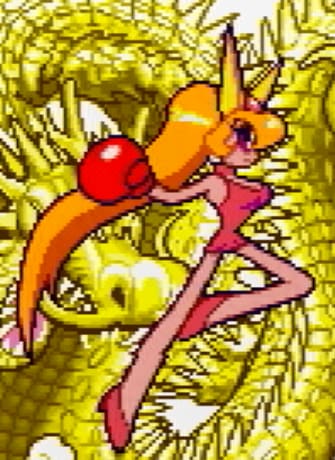 3.System
Main story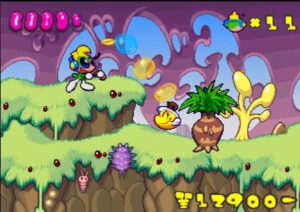 Super Tempo is usually a side-scrolling action game. Each stage has been devised so as not to get bored, such as shooting and riddles.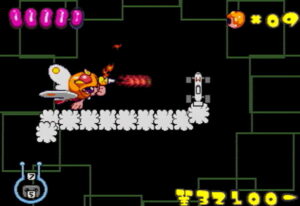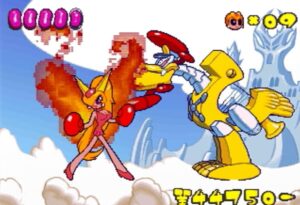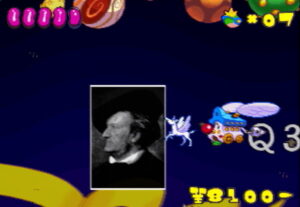 Multi-ending
All special items obtained at each stage will be appraised after the final stage clear. And the ending changes depending on the result.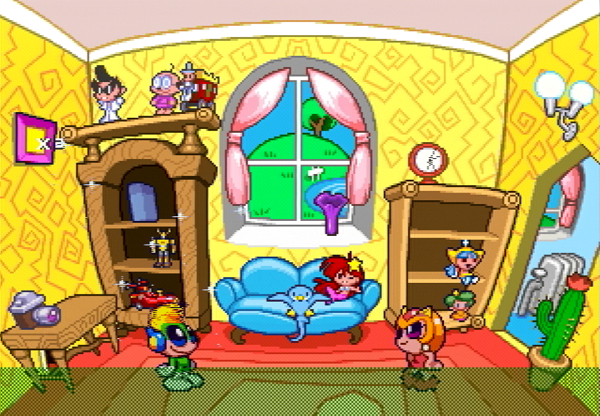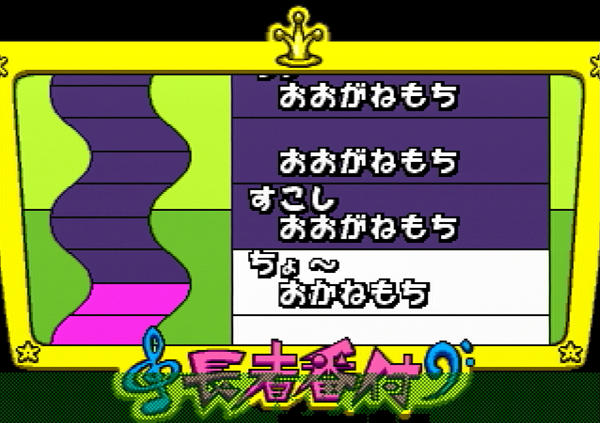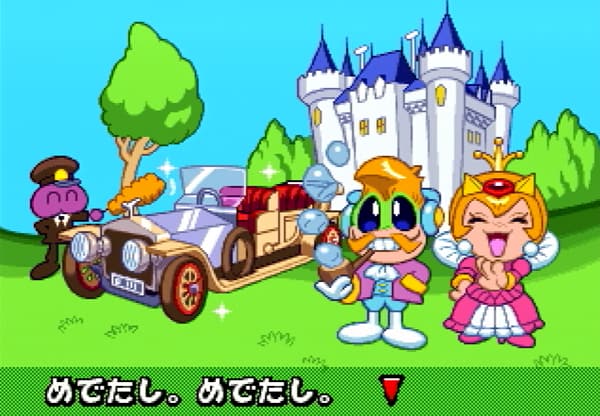 Voice mode
You can switch the SE of the game. When you switch to voice mode, SE becomes all human voice. The voice used is the voice of Keisuke Abe , the director of this game.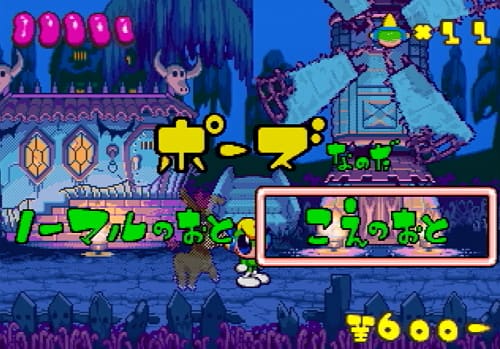 Mini Game
There are three types of mini games. Press the button at the right time to get a bonus, and if you win perfectly, you will have 1 more life.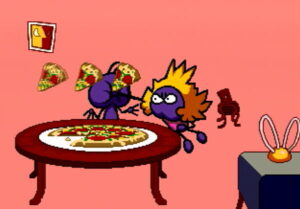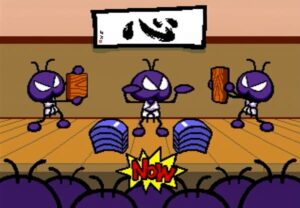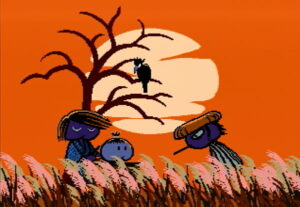 4.Advertising, etc.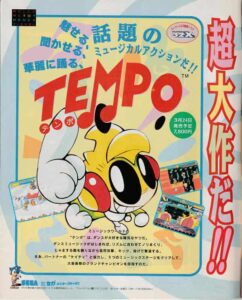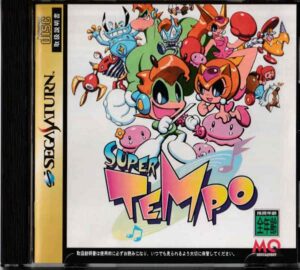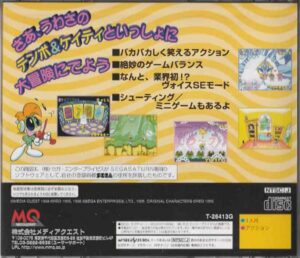 5.Release date, etc.
Release Date: April 29, 1998
Development: Red Company
Sale: Media Quest
Genre: Action
Ranking: 657/945 (from Sega Saturn Magazine)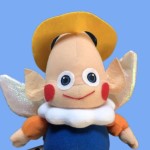 The director likes games such as "Earthworm Jim" and refers to them.
The operability is a little quirky, but even with this, a polite and detailed animation comes out and it is a fun game .