A romance simulation game released by "Gaga Communications" on July 4, 1997. "Success" who produced "Cotton" etc. was in charge of development.
This game has a high difficulty level, which seems to be very difficult to have a good ending without a strategy guide or a walkthrough site. It is set in a military school.
1.Character introduction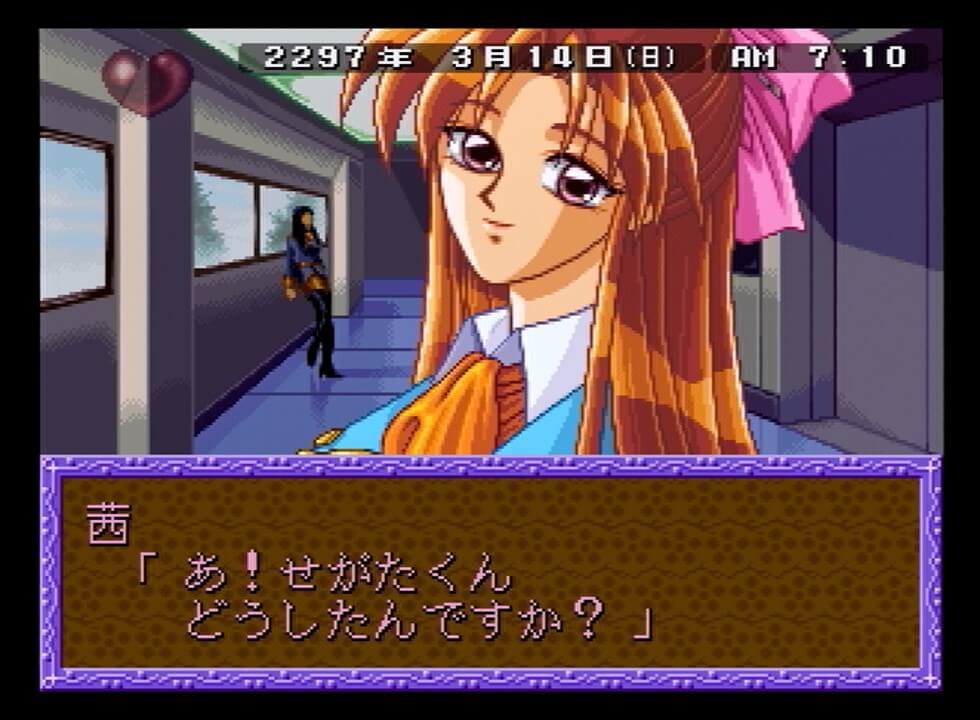 Akane Oshibuchi
Voice: Yuri Shiratori

Excellent grades, a little weak in sports. Serious and unobtrusive personality.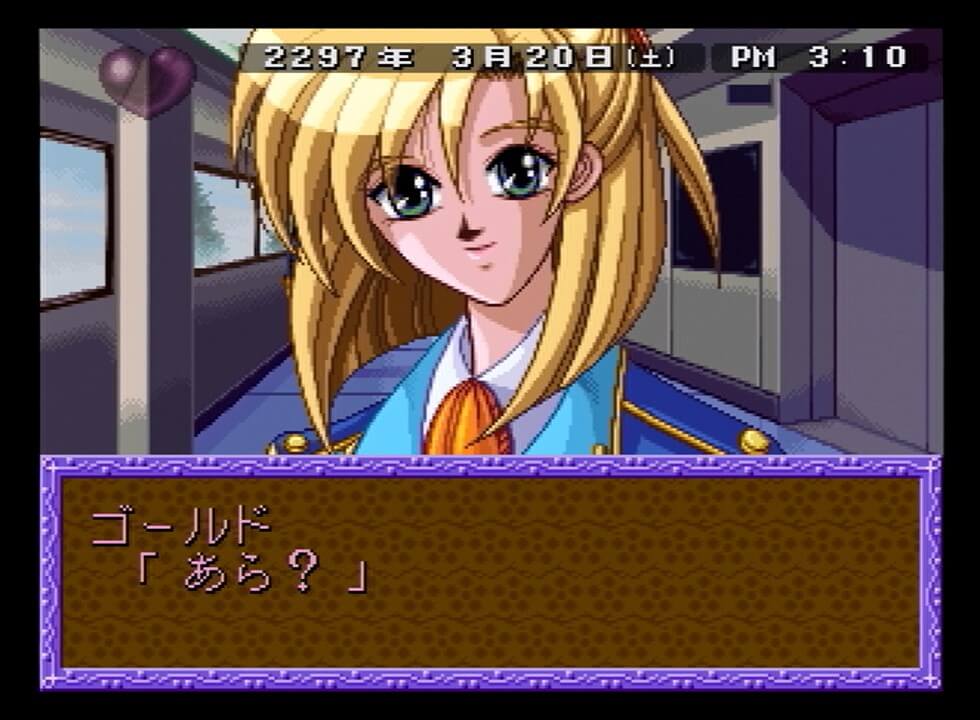 Gold H McKinbell
Voice: Wakana Yamazaki

She is not good at exercising, but she is good at studying. She has a gentle personality.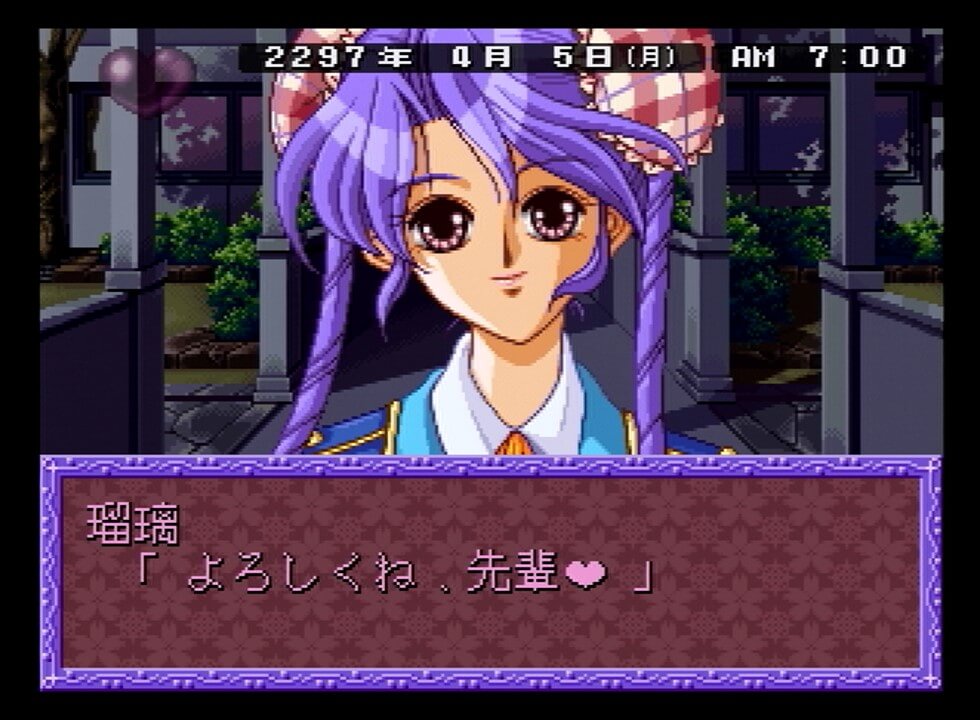 Ran Ryuri
Voice: Satomi Korogi
She immediately expresses her thoughts in her expression and mouth. She has a very bright and curious personality.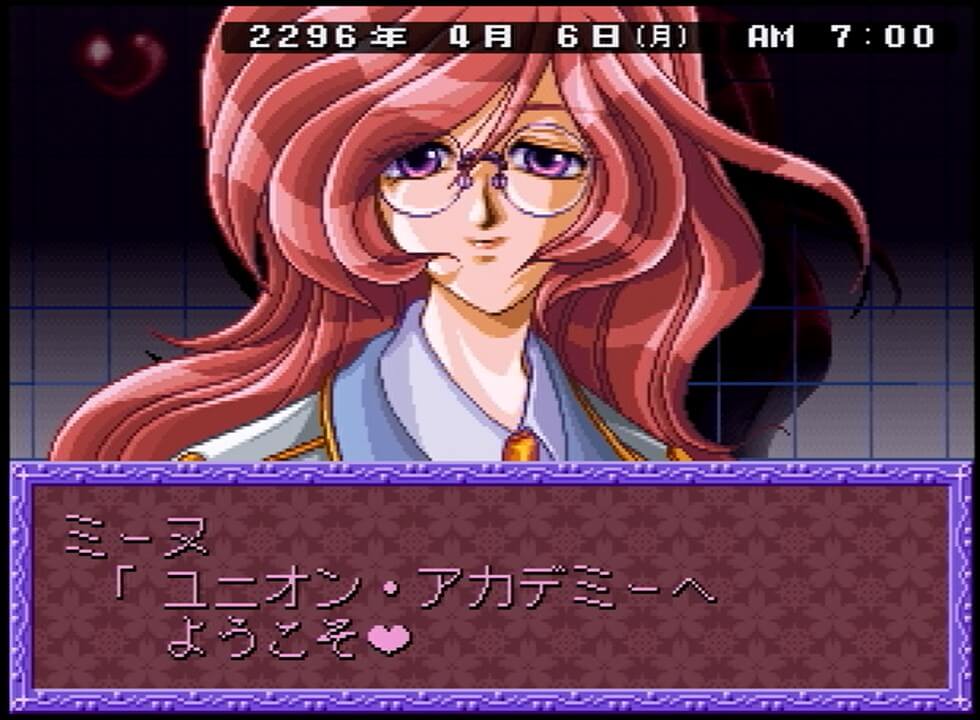 Minne H Gabreski
Voice: Yumi Touma
She is an older sister type instructor. She is the scariest when she gets angry.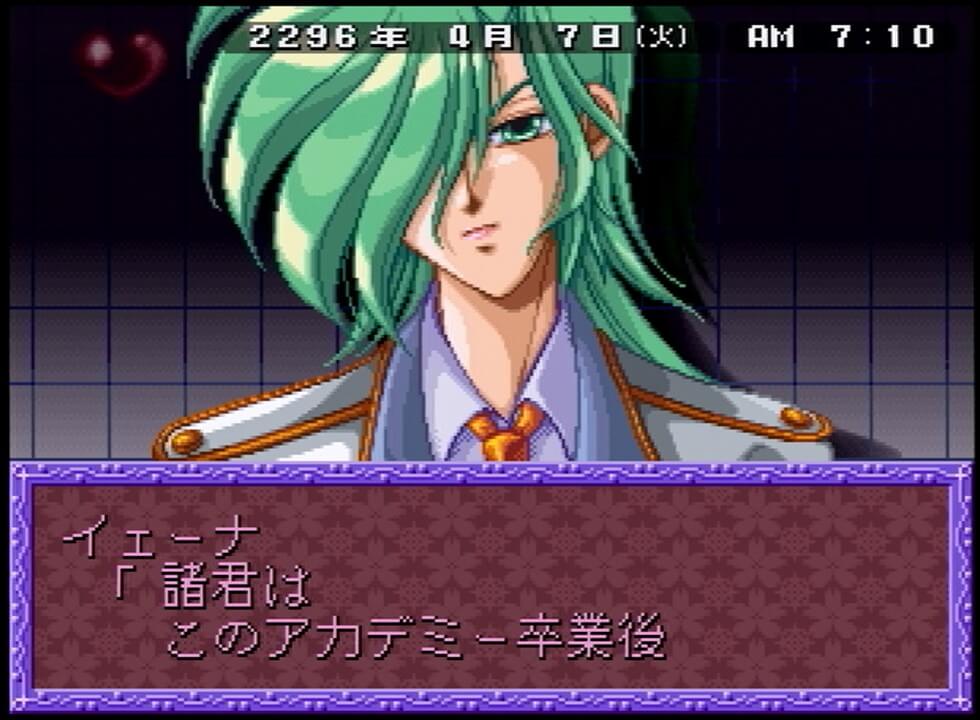 Jena Melders
Voice: Michie Tomizawa
She is a strict instructor for herself and others. She hates being disciplined.
Midori Sugita
Voice: Kikuko Inoue
A doctor in the medical office. She has a self-paced personality.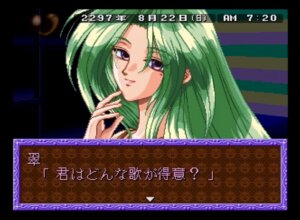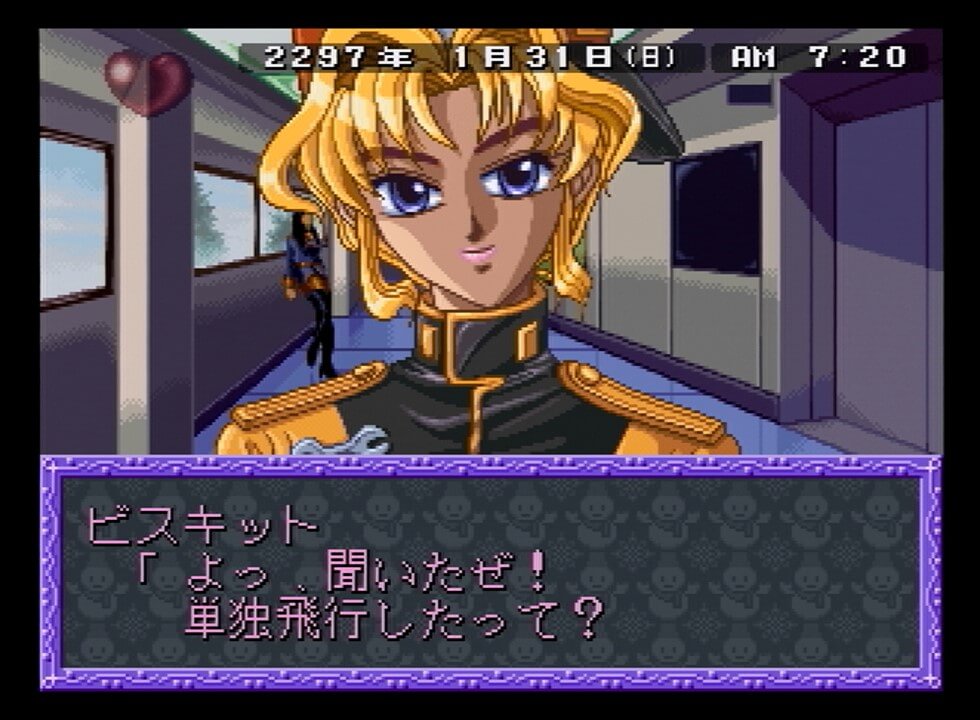 Biskit Bong
Voice: Machiko Toyoshima
In charge of mechanics at the military academy. She has a positive personality.
Keiko Toda as Myozodis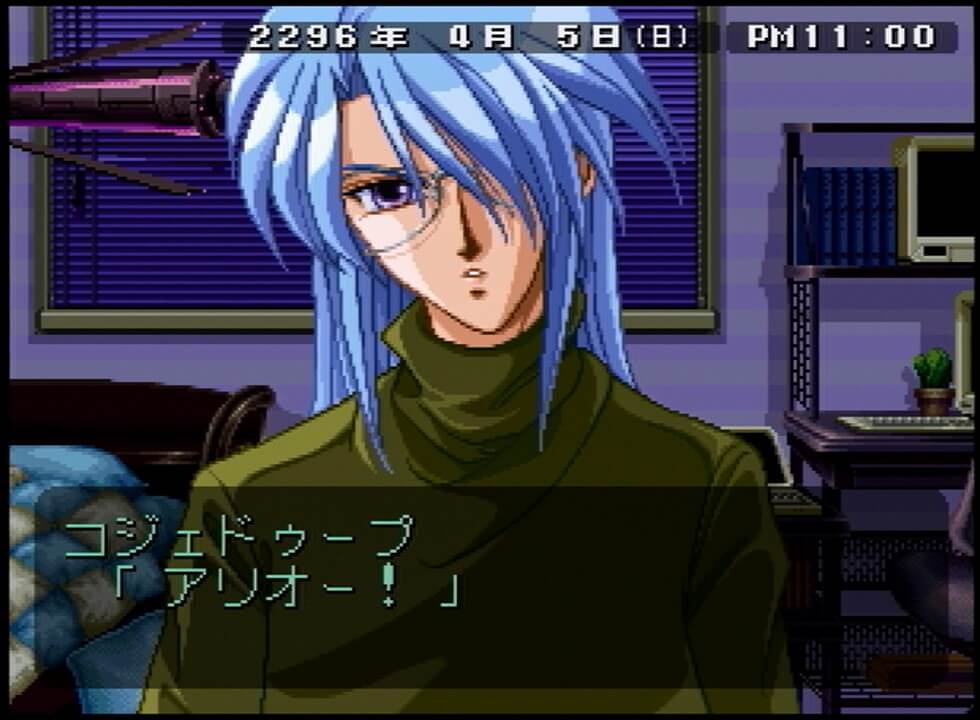 Myozodis Blue Gojedup
Voice: Keiko Toda
He(She?) is a player's reliable best friend. He's cool on the surface, but he's good at taking care of the players.
Keiko Toda, who is also famous as an actress and voice actor of Anpanman, is in charge of the voice of Myozodis in this game. She has been the voice actor for numerous dubbed movies and anime.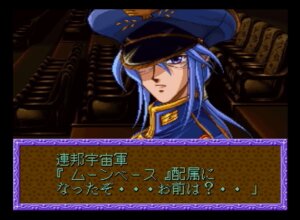 However, Keiko Toda has few voice actors in the game compared to the number of appearances in anime and dubbed movies. In that respect alone, the game "DAISUKI" can be said to be a valuable game.
2.Game system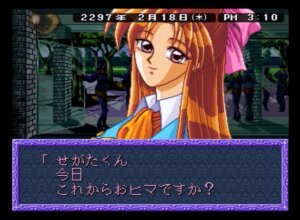 The game system of "Daisuki ♥" is characteristic. In order for a player to date a girl, an invitation from the girl side is required. Therefore, daily training is required.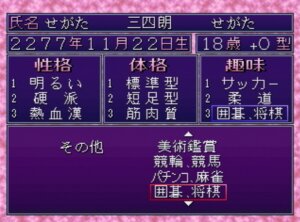 There are various detailed settings. It appears in the parts such as character makeup, schedule, and qualifications that can be obtained.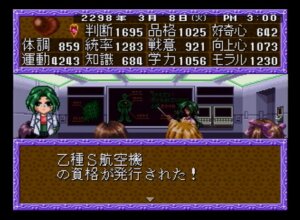 You can only save once per semester. Therefore, if you make a mistake in your choice, you cannot immediately reset and start over.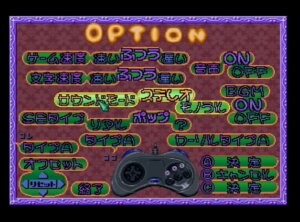 Mini game
There are 9 types of mini games in the game. There is a wide variety of tug of war, gun shooting, fighting, etc. Some of them are well-crafted.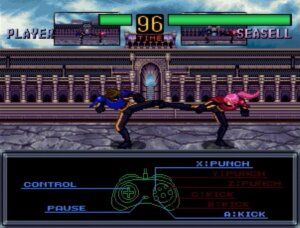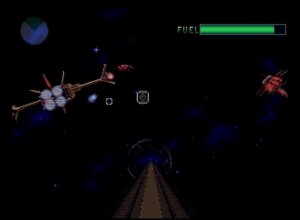 3.Impressions of the game
A game that has a long one-play time and is not suitable for lap play. There are a lot of items in the schedule setting, the design is also characteristic and it is not for everyone.
However, it was fun to gradually acquire qualifications as my abilities gradually improved, and I was very attracted to the character's design, personality, and voice.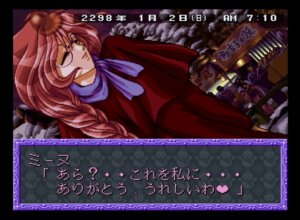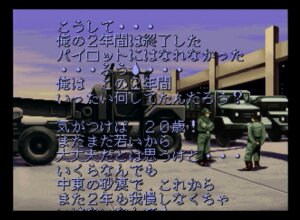 After two years of in-game play, you will finally receive a resignation to decide where you will be assigned. There is a feeling of satisfaction.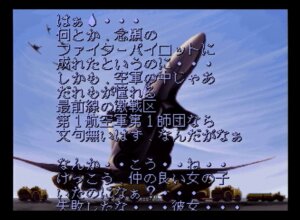 It is very difficult to reach a good ending without a strategy guide and a walkthrough site. I cleared it several times this time. However, I couldn't reach the good ending. When I feel like playing again, I will try again.
4.Advertising, etc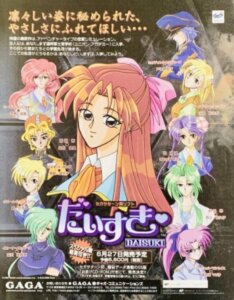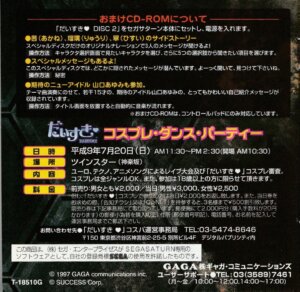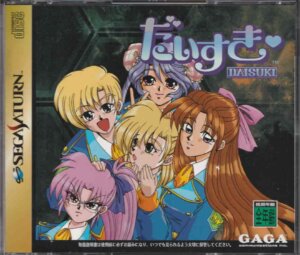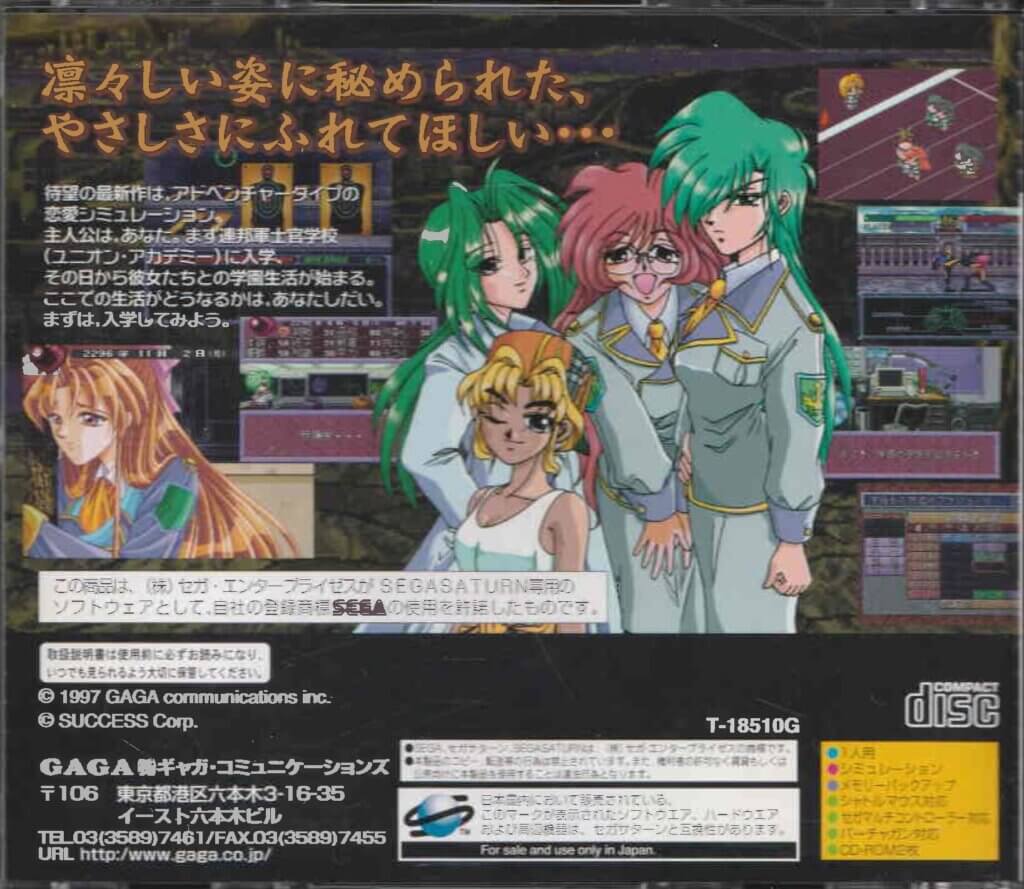 5.Release date, etc
Release date: July 4, 1997
Developer: Success
Distributor: Gaga Communications
Genre: Love simulation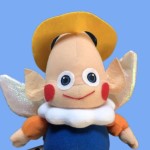 It was a pity that I couldn't reach the good ending.
Still, I was happy to make new discoveries. The cast voice actor is gorgeous.