On July 29, 2022, Zenless Zone Zero official Twitter introduced Victoria Housekeeping affairs to which Corin Wickes and Von Lycaon belong.
From the official
"Thank you for using Victoria Housekeeping Co. Your wish is our command."
Known for an (excessively) wide range of high-quality services.
The team has the persona of old-school domestic helpers from the old civilization, but each with their own unique twists.
Despite some accidents cause by being "overzealous," Victoria Housekeeping Co. has no shortage of clients. After all, with fortune, trouble is sure to follow, and a team of reliable attendants who can clean both a hall and a Hollow is extremely valuable.
Reaction about this twitter
I would like to ask Corin to clean the room!
The wolf is a butler with this appearance. Too cool
Oh, I want to serve Lycaon
Corin, I need her!!
These two are good! Is there anything else in Victoria Housekeeping?
I want to play a game soon! I'm looking forward to it!!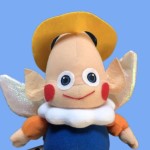 Zenzero is cool for every character
I want to play a game soon