September 19, 2022 Zenless Zone official Twitter has released "Just Another Day at the Video Store | TGS 2022 Special Debut Video"
In the video, I was looking forward to playing not only the battle screen but also the townscape and the field, taking orders for quests, and the main character eating ramen.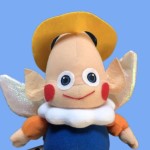 This video has more introductions than the usual PV. I'm really looking forward to the release of this game.