On July 12, 2022, Kirby's Dream Land twitter(official) announced that the Nintendo Switch download software "Kirby's Gourmet Festival" will be distributed in the summer of 2022.
Kirby's competitive action game used by up to 4 players. Compete for the amount of strawberries that Kirby ate.Eating strawberries on the stage will make them grow bigger and bigger. In the end, the biggest Kirby will win.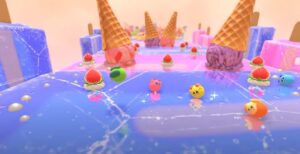 The familiar copy ability of Kirby will also appear. When you eat the copy food on stage, Kirby transforms. I will use that ability to blow away the opponent.
English translation
Big news! !!
The download software "Kirby's Gourmand Festival" for Nintendo Switch will be delivered in the summer of 2022!
After eating a lot while rolling in the "sweet world", Kirby, who became the biggest, won the championship!
It's a gourmet battle where up to 4 people compete!
#Kirby's Gourmand Festival
https://topics.nintendo.co.jp/article/197347a7-2e79-466a-b2ce-e28a228fa6bc
(Official site: Japan)
<Response to this tweet>
Released in summer! Thank you for being early!!
So cute!!
I have no choice but to buy
It looks like a fairy tale and it looks fun♪
I'm waiting for the sequel to the main!
Cute, cute, that's the only word I can say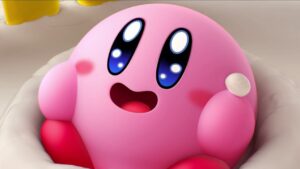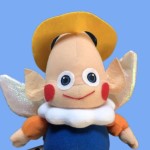 Kirby on PV is so cute.
I want to know the specific download date as soon as possible.