1 Story
Part 1 Carry out Operation Griffon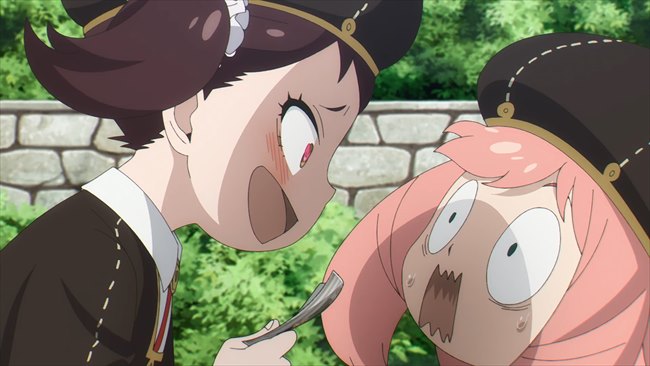 Anya is in the same class as Damien in arts and crafts class. Anya carries out "Operation Griffon" to get along with Damian.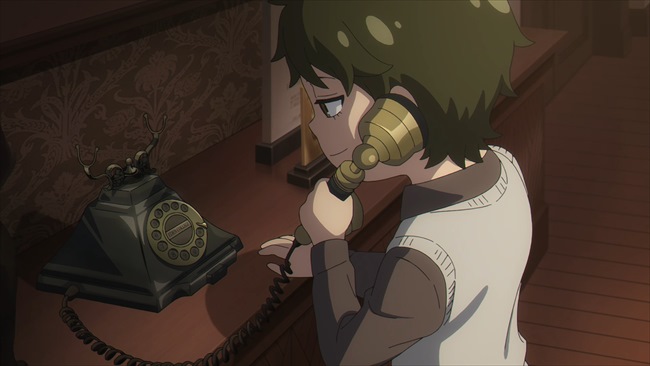 Part 2 Full Metal Lady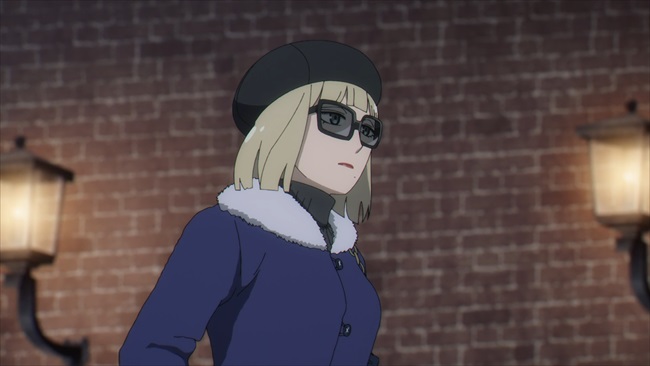 Sylvia is Loid's superior officer. Her daily life is constantly monitored. She was required to disguise herself in order to meet with Loid in the city.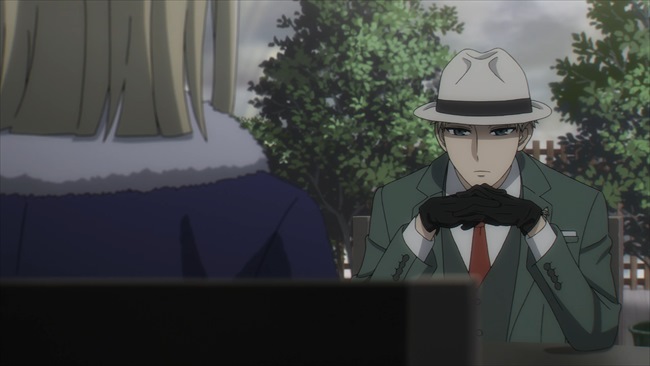 Part 3 Omelette rice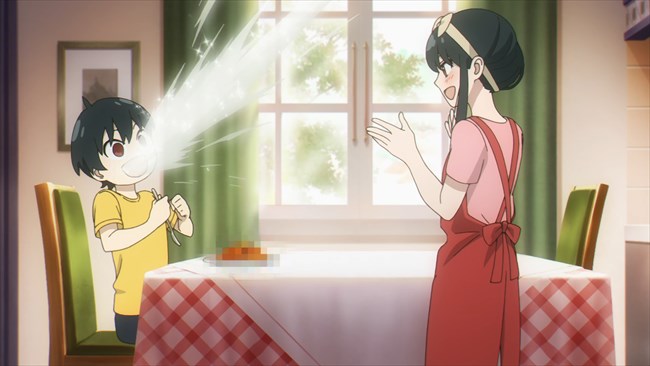 When Yor was young, he made omurice for Yuri. Will Yuri be able to overcome great difficulties?
2 Characters
Loid
Loid: If Handler is under surveillance, we have to dodge.
Sylvia: There are two in the north, and one in the east.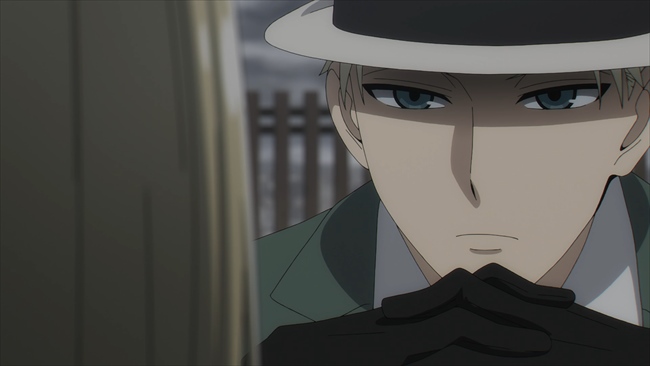 Loid: My daughter is now able to jump two steps high on the vaulting box. And, She has also learned to jump rope five times in a row.
Sylvia: What are you talking about?

Yor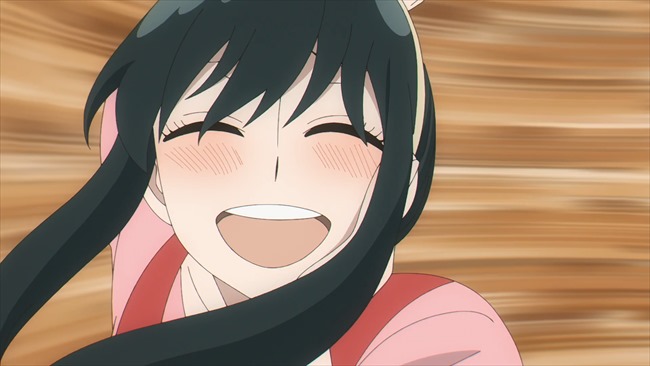 Yuri: Sister, if you're such a good cook, you'll be married soon.
Yor: I'm embarrassed, Yuri!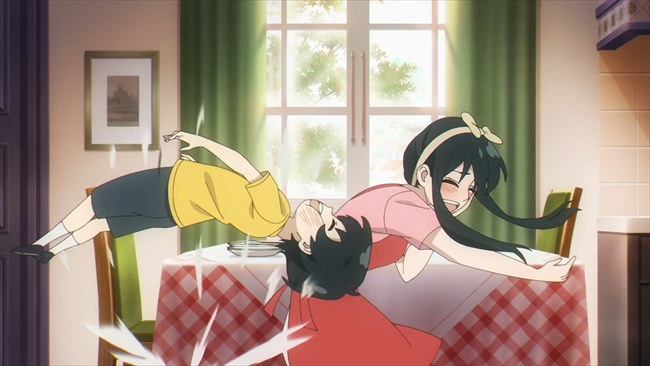 Yuri: Oh!
Anya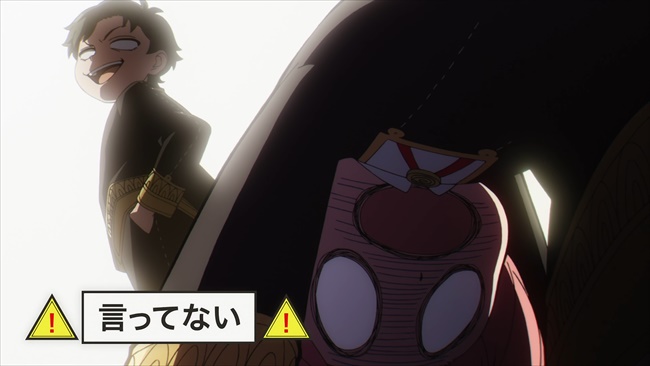 Anya: Anya failed in Operation Nakayoshi because Damian didn't get the charm of Bond.
Damien (Anya): If you give your dog a cool name, I will invite you to my house as a reward.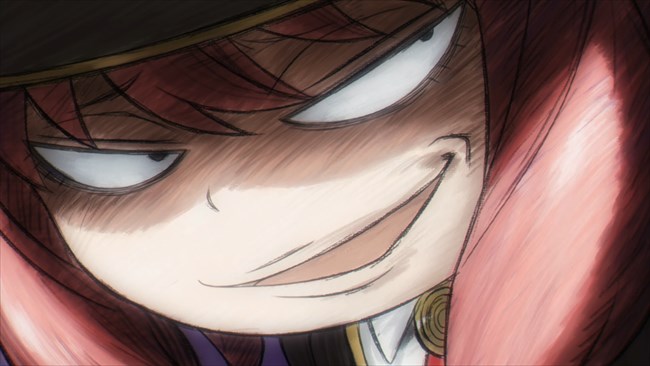 Anya: Hahahaha.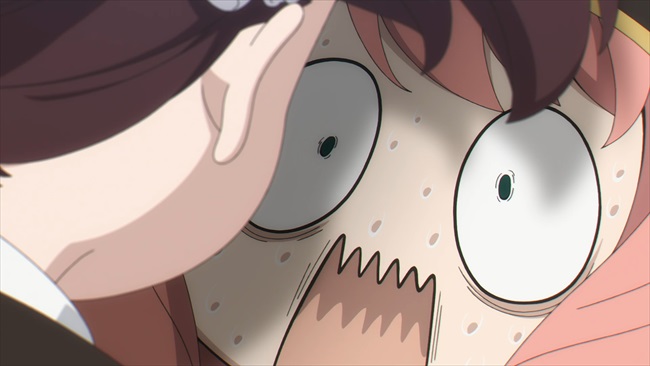 Becky: Does your father have a girlfriend?
Anya: Oh, my father is already married to my mother.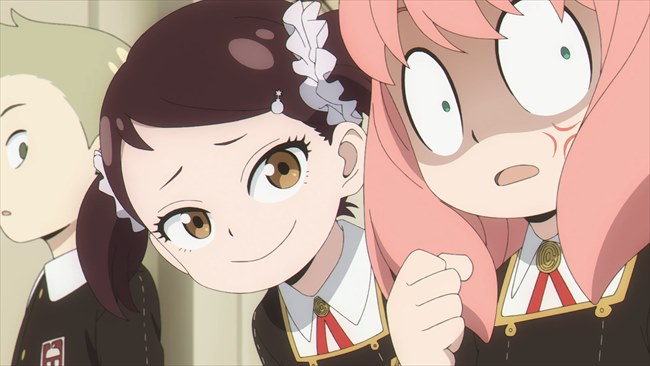 Damian: You, seriously, just don't get in the way!
Becky: I'm disappointed you and the squad are separated.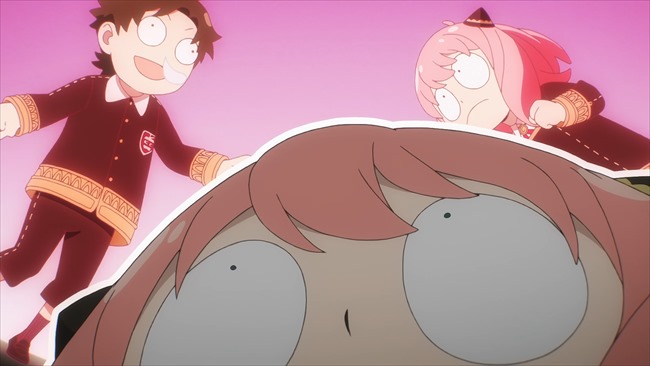 Anya: Damian, Anya will also help make a griffon.
Damian (Anya): Really? What a nice girl!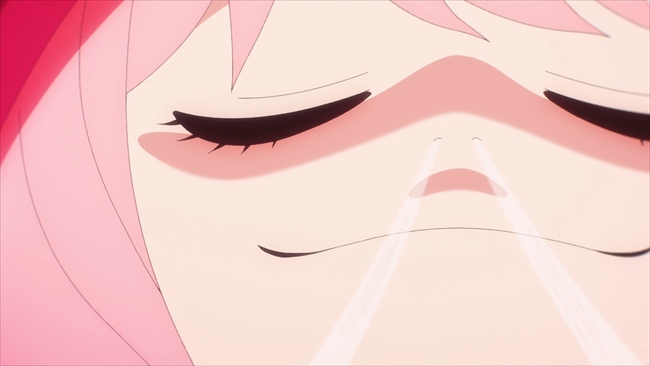 Anya: Mission complete.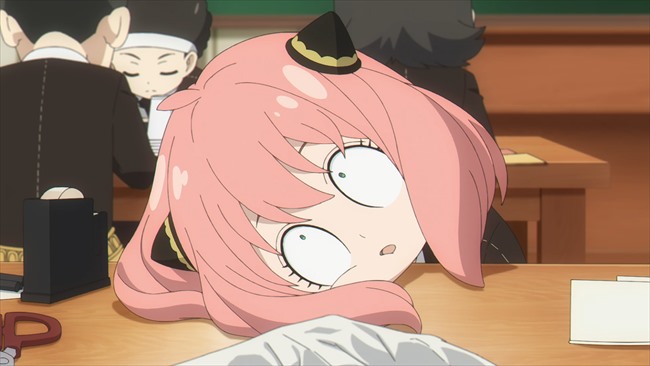 Anya: Griffon? Chimera relative?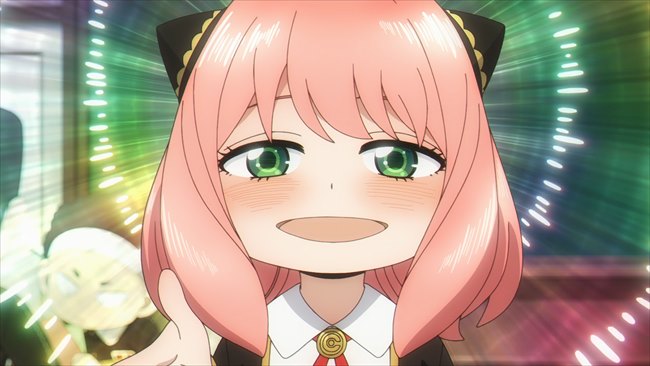 Anya: Damien, I'll help you make it too.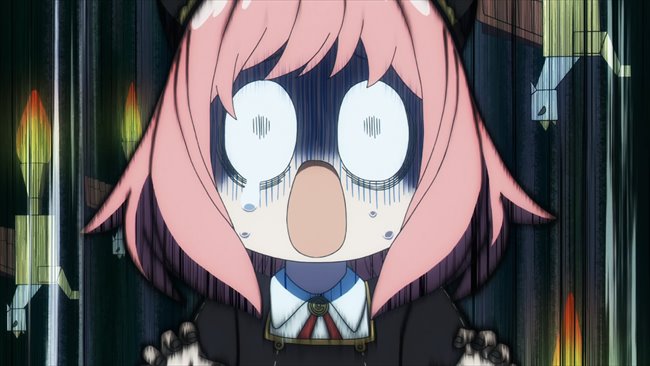 Damian: You, go home now! You're wasting paper! You're useless!
Anya: "Boom!"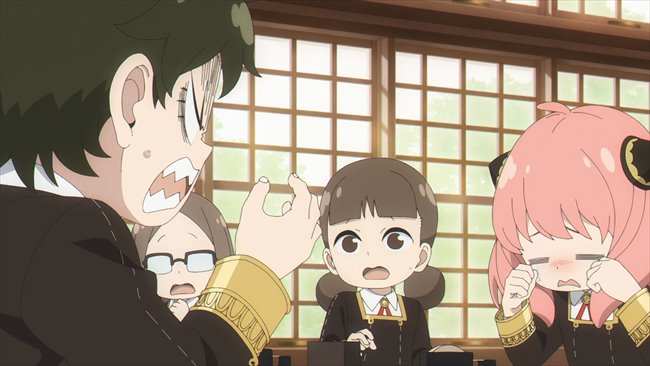 Anya: Sniff…
Female student: Damien, you don't have to say that much.
Damian: Shut up! Give me your paper too!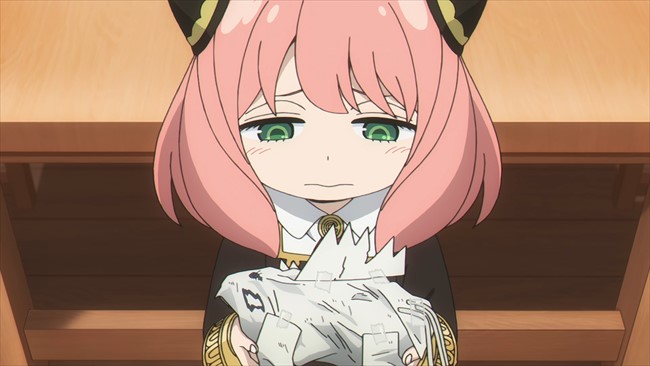 Anya: Damian, I'm sorry I'm useless. I'll give you this instead of feathers.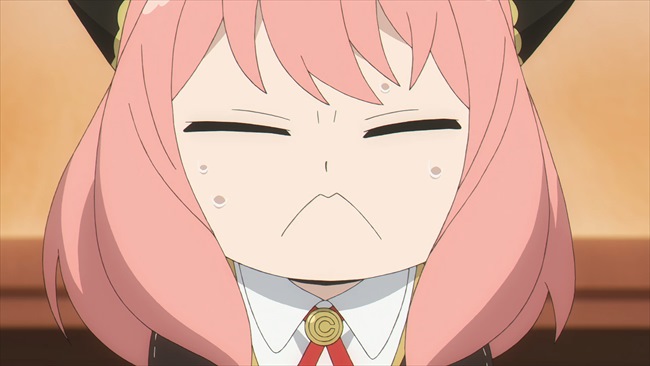 Damien: Why do you need to pair these?
Anya: Ah, if there is love, this can fly.
Becky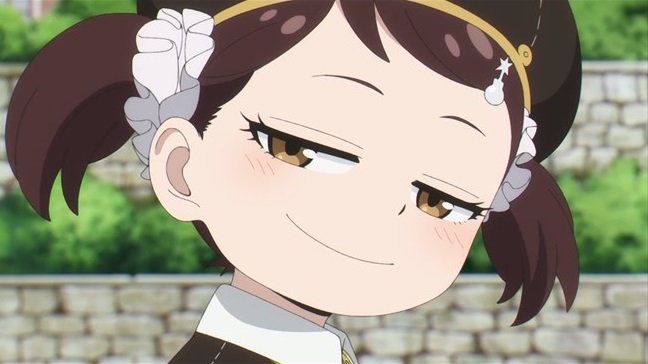 Anya: Talking about flirting?
Becky: It's too early for you.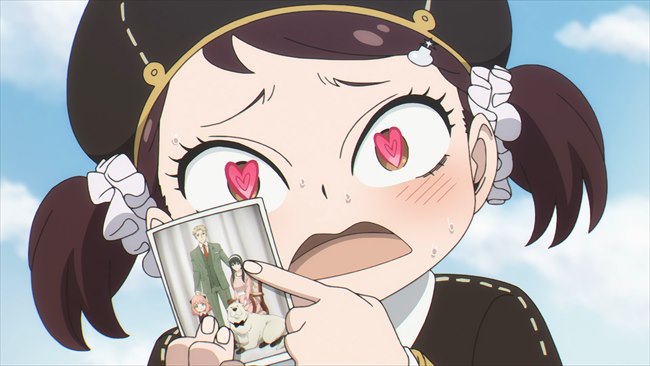 Becky: What! This transcendentally cool guy! Could it be that this person is Anya's father?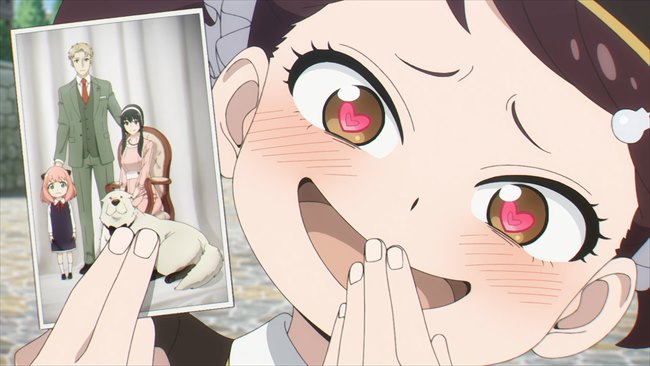 Becky: Hey, can I have this picture?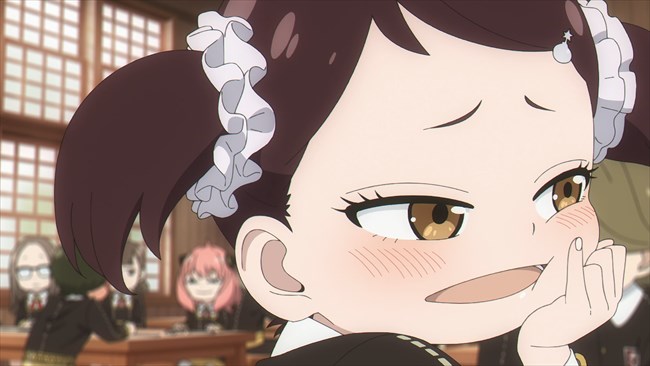 Anya: I want to help you.
Damian: Do whatever you want!
Becky: Eh, what? Anya likes Damian?
3 Impression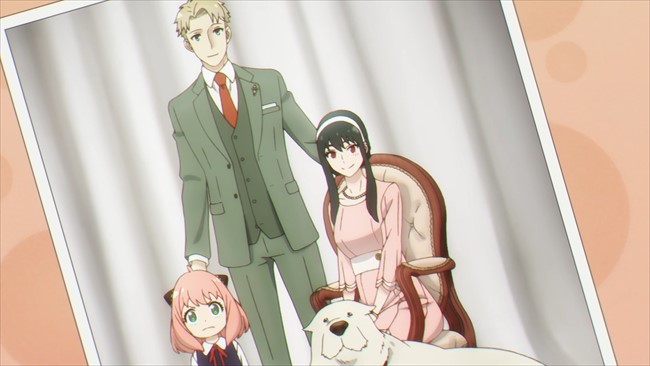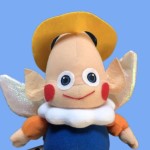 It's a little disappointing that Loid and Yor's turn to appear was small in the story centered on Anya.I'm happy to see the various expressions of Becky and Damian.